Engineers, biologists, chemists, geographers, mathematicians and physicists have received their degrees at the University of Debrecen. A total of 229 students have graduated from the Faculty.
- The Faculty has become a regional centre of research and development, and is dedicated to training experts - pointed out Ferenc Kun, dean of the Faculty in his speech.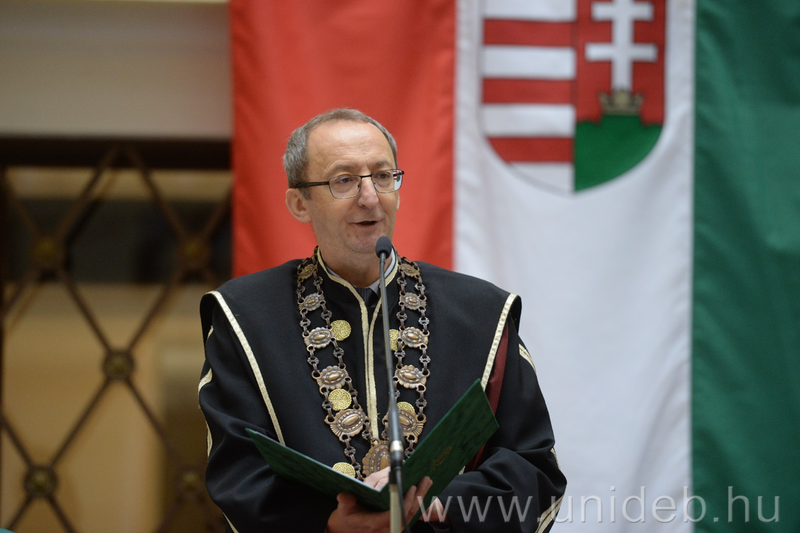 Dean Kun also emphasized that practice-oriented education equips students with knowledge and skills that employers need. The Faculty has established contact and cooperation with many companies in the region, involving professionals in education. As a result, dual education was launched in the engineering programmes in 2016, and since 2018, dual courses have also been available in several MSc science courses.
-    We are expanding the range of our programmes in line with the development of the sector. In 2022, we launched the biotechnology BSc and the geoinformatics MSc courses. In cooperation with the Faculty of Engineering and the Faculty of Informatics, in February we will launch the electrical engineering MSc programme, and from September the material engineering BSc course will also be available – added dean Kun.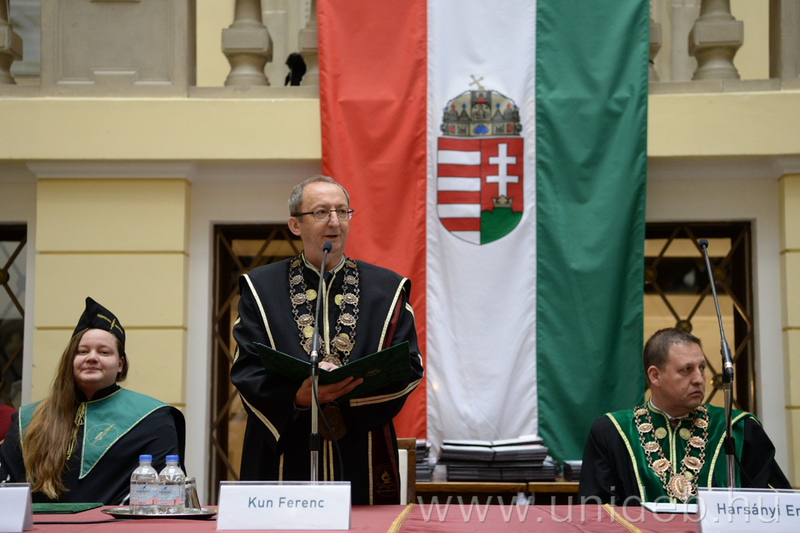 Dean Kun also mentioned that the number of international students at the Faculty is growing. Currently, about 800 students from over 50 countries study at the Faculty.  
At the end of the first semester of the academic year 2022/2023, at the Faculty of Science and Technology 196 students finished their full-time BSc studies in the Hungarian and English courses, and 33 graduated from a correspondence course. Most of them will be chemists, electrical engineers, bioengineers, biologists, physicists, geographers, and mathematicians.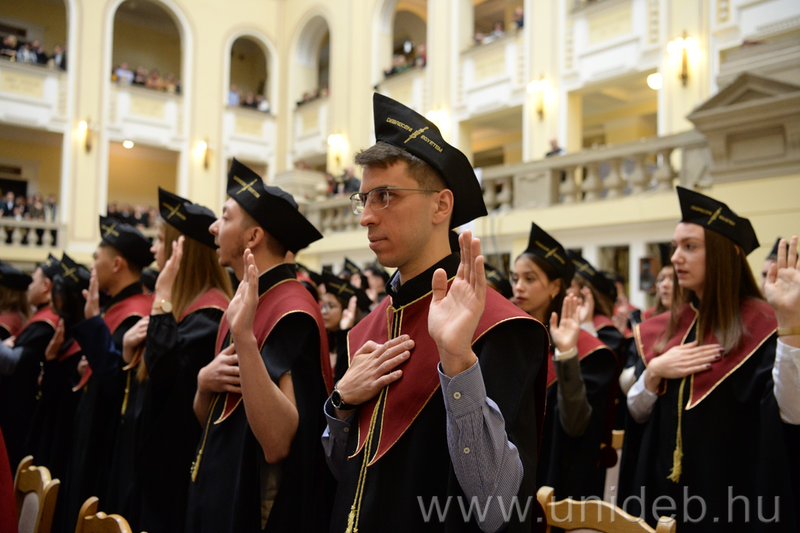 The fresh graduates received their degrees at the ceremony held on Friday.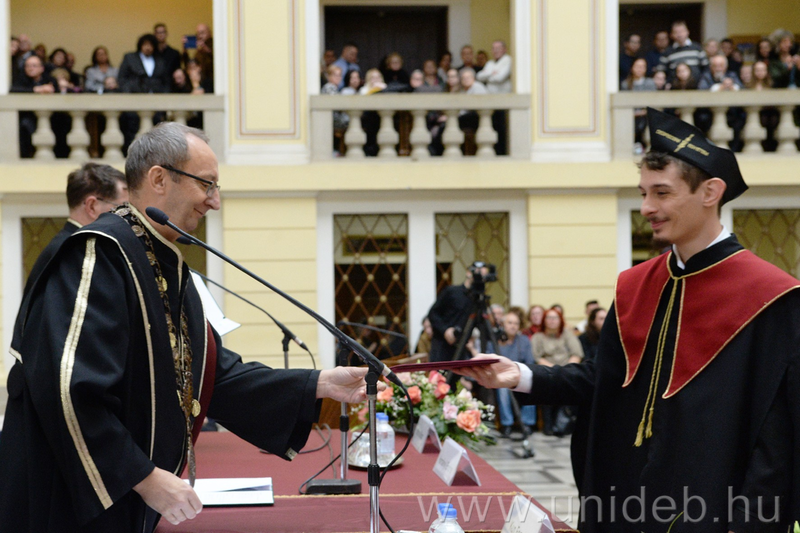 On behalf of the fresh graduates, Richárd Tibor Varga  and Diale Lehlohonolo expressed their gratitude.
Awards were also given at the ceremony. Based on the decision of the Student Council, Antal Balázs Fodor  and László Vajda received the Certificate of Merit of the Student Council for the work that they have done for UD students.
For their exemplary academic results and outstanding community activities, Ferenc Sándor Kozma, Ivett Jedlóczki, Dorottya Éva Vajnay, Milán Feczus, Péter Hadházi, Tran Tien Thanh, Mwangi Lee Samuel and Nazarov Daniil received an academic honour from the dean.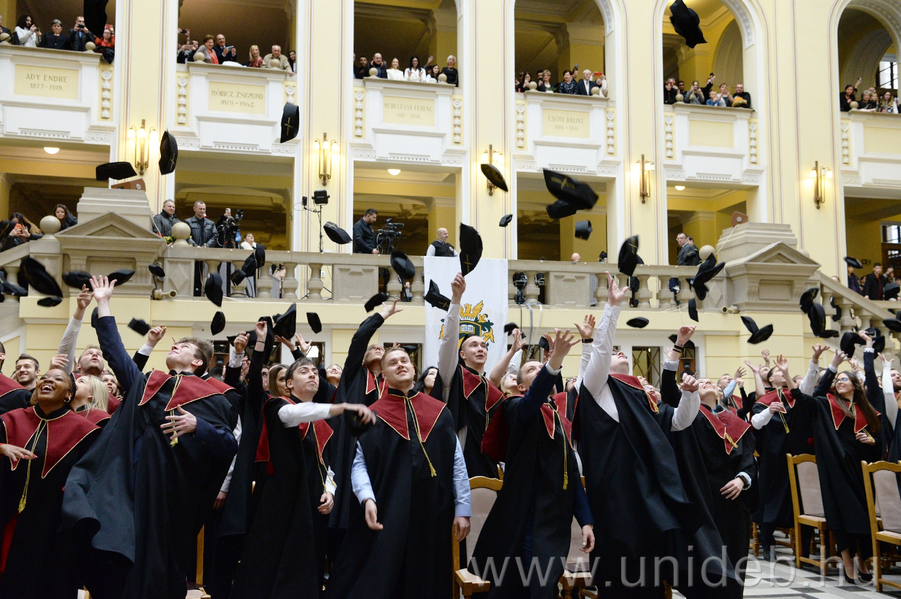 Jedlóczki Ivett was honoured for her outstanding work at the István Hatvani College for Advanced Studies.
Press Centre - CzA