The University of Debrecen has become a full member of the Visegrad University Association (VUA). At the general meeting of the organisation, held in Moscow, it was also decided that the annual event will be held in Debrecen next year.
With the extension of the cooperation under the "Sustainability in the Agrisector of V4 Countries and Cooperating Regions" project, the Visegrad University Association, founded in 2001, was enlarged beyond higher education institutions in the V4 countries also to include universities with programmes in agricultural and economic sciences in Thailand, India, Turkey, Moldova, Italy, Russia, Germany and the USA. The Association currently has 43 full and 12 honorary members.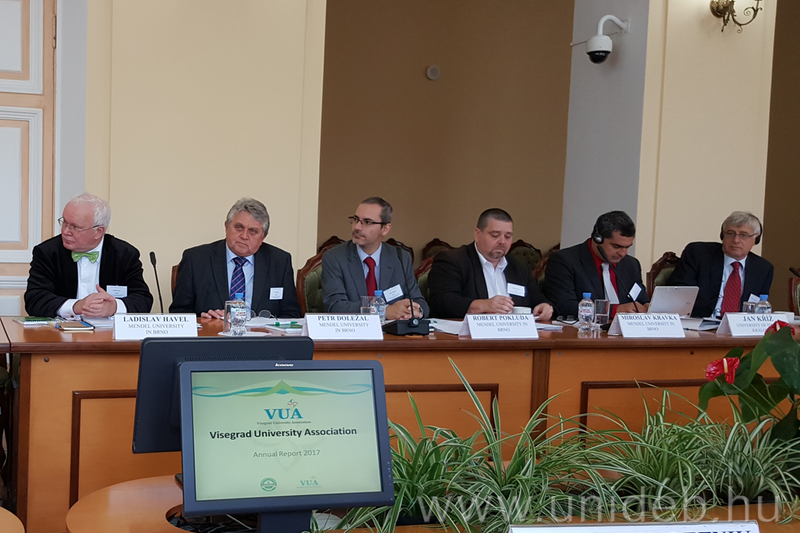 The main objective of the Association is to support the cooperation between the V4 and the member universities in the interest of developing the quality of education and research, by relying on the opportunities offered by the Visegrad Fund, which includes, among other things, the issuing of joint and double diplomas, faculty and student exchanges, joint research projects and the creation of platforms. The activities of the organisation also include publishing the "Visegrad Journal of Bioeconomy and Sustainable Development", organising conferences for students and young researchers, as well as solving shared problems (VUA Think Pool).

The Faculty of Agricultural and Food Sciences and Environmental Management and the Faculty of Economy had previously cooperated with some of the member institutions. This has made it possible for the University of Debrecen to request its admission to the Association as a full member.

In 2017, the VUA held its general meeting at the Russian State Agrarian University - Moscow Timiryazev Agricultural Academy (founded in 1865), where the leadership of both of the above faculties were represented. The University of Debrecen had cooperation with the Russian university consisting of 14 faculties, going back to several decades, which resulted in joint conference visits and minor projects so far.  The two deans from Debrecen, István Komlósi and Károly Pető also had an opportunity in Moscow to negotiate with the leaders of several of the faculties, where they laid the foundations for joint programmes and student exchanges.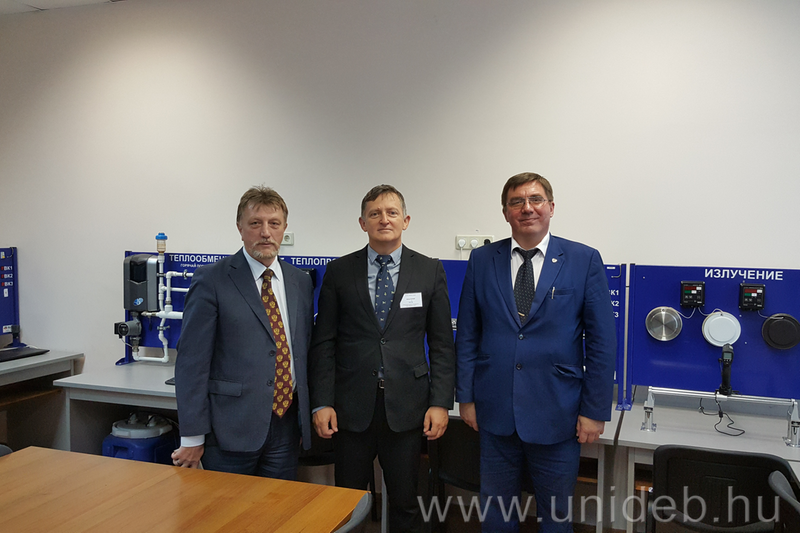 At the general meeting, the University of Debrecen became a full member of the Visegrad University Association. At the same time, the proposal of the university for hosting next year's VUA general Meeting was also supported, which means that this event will be held in Debrecen in 2018.
 
Press Office