The delegation of the Faculty of Engineering and the NeurotechEU Social Robotics research group discussed research cooperation and joint projects with Japanese partners. The six delegates visited five Japanese universities and a research institution.
The delegates of the Faculty of Engineering and of the NeurotechEU Social Robotics research group, which operates in the framework of an international cooperation project and involves experts from several faculties of UD, visited institutions in Tokyo and in Hamamatsu. In the capital of Japan they had meetings at the Keio, Chuo, Tokyo Metropolitan and the Hosei University, and they also met researchers of the AIST, the Industrial CPS Research Center. In Hamamatsu, the delegates visited the Shizuoka University.

One of the delegates, Péter Korondi, teacher of the Department of Mechatronics pointed out that the cooperation between UD and the Japanese institutions started in 1993, when he had been a guest researcher at the University of Tokyo for two years. Another member of the group, Péter Szemes, associate professor of the Department of Mechatronics obtained his PhD degree from the University of Tokyo 20 years ago.

Ever since then, the Faculty has cooperated with Japanese institutions, and has regularly received Japanese experts. Joint projects have also been completed, for example in the field of social robotics, which is basically about developing machines that make people's lives easier at home, in hospitals, or in social care institutions, for instance.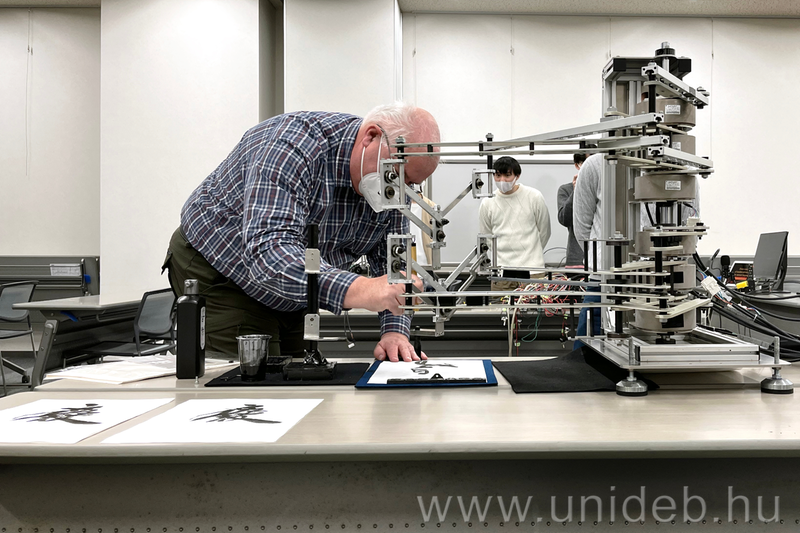 Péter Korondi added that the Hungarian and the Japanese researchers had met at conferences on a yearly basis to exchange knowledge since 2010. UD joined the Japanese-Hungarian Laboratory of Integrated Intelligent Systems in 2015, which was a milestone in the cooperation between the two countries.

- Now our Japanese partners and we mainly discussed how we could develop new research projects with the involvement of students, and also talked about new areas where we could cooperate – said Géza Husi, dean of the Faculty of Engineering, one of the delegates.
Dean Husi added that possible ways of long-term cooperation had been discussed with leaders of the Shizuoka University. The two universities have much in common, as both institutions operate in industrial environments, including the presence of the car manufacturer Suzuki, a supporter of the Japanese university.

Press Centre - OCs