On Saturday, the Confucius Institute of the Faculty of Arts (BTK) of the University of Debrecen (DE) and the Hungarian Traditional Chinese Costumes Club welcomed those interested in an event organized on the occasion of Traditional Chinese Folk Costume Day with a presentation of traditional Chinese clothing, a tea ceremony and food tasting.
The event promoting Chinese culture was hosted by B24, the headquarters of the German Cultural Forum and the Debrecen University Theatre, in Batthyány Street.
The participants and guests were greeted by the Hungarian director of the DE BTK Confucius Institute, Pál Csontos , and its Chinese director, Cui Xianjun. They emphasized that etiquette and decorum, which includes dressing, play a particularly important role in Chinese culture.

The atmosphere was created by Liu Yonghan, a Hungarian master's student at BTK, who performed pieces on the Guzheng - a Chinese zither - before the dress show.
- China's 5,000-year-old culture can boast a rich clothing tradition, this year we would like to present to those interested the costumes of the Han nationality, which make up the majority of the population out of the 56 Chinese nationalities - said Wang Jie .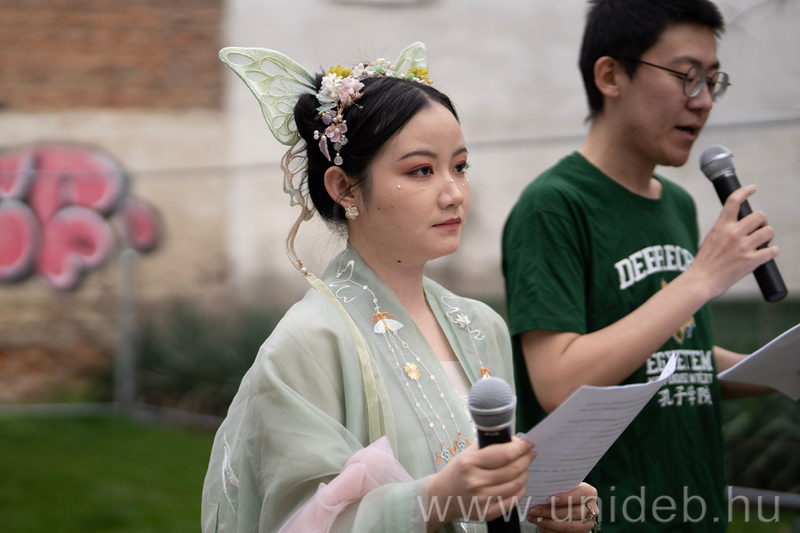 - From the reign of the Yellow Emperor to the middle of the 17th century (the end of the Ming dynasty and the beginning of the Qing dynasty), hanfu, i.e. traditional Han Chinese clothing, was widespread in the main areas inhabited by the Han people - he explained the traditional costumes on display in Chinese. He is the president of the Debrecen Branch of the Hungarian Club of Traditional Chinese Wear;w his sentences were interpreted by Wang Panqi , MSc student in Nutrition at UD.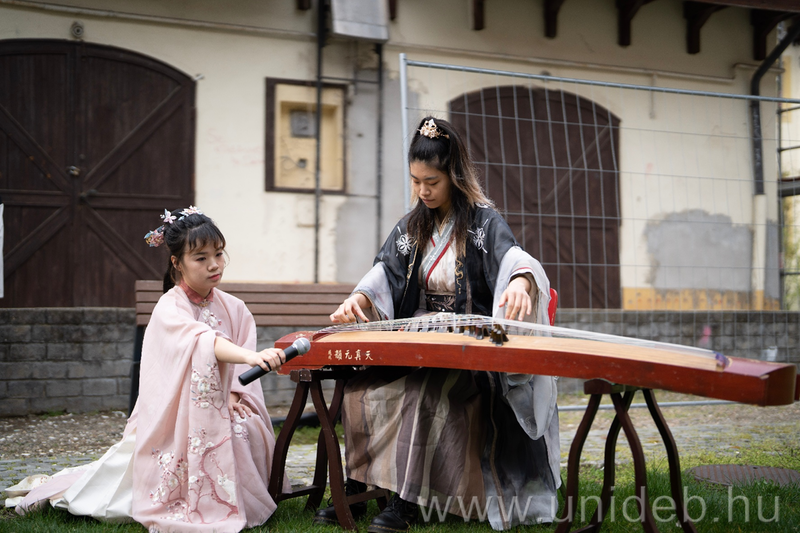 The program continued with a dance performance by the girls wearing colorful, ornate costumes, whose choreographer is also Wang Jie, who has been studying Chinese dances since elementary school, has won several competitions in his country, and leads the classical Chinese dance course organized by the Confucius Institute at the University of Debrecen.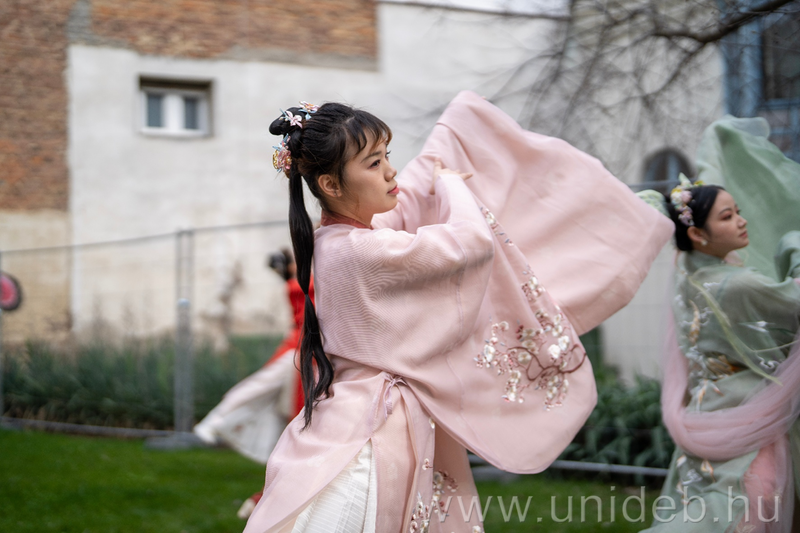 The event was enriched by a calligraphy demonstration, a tea ceremony, an exhibition of traditional woodcuts and food tasting, and those interested could also try on Chinese costumes.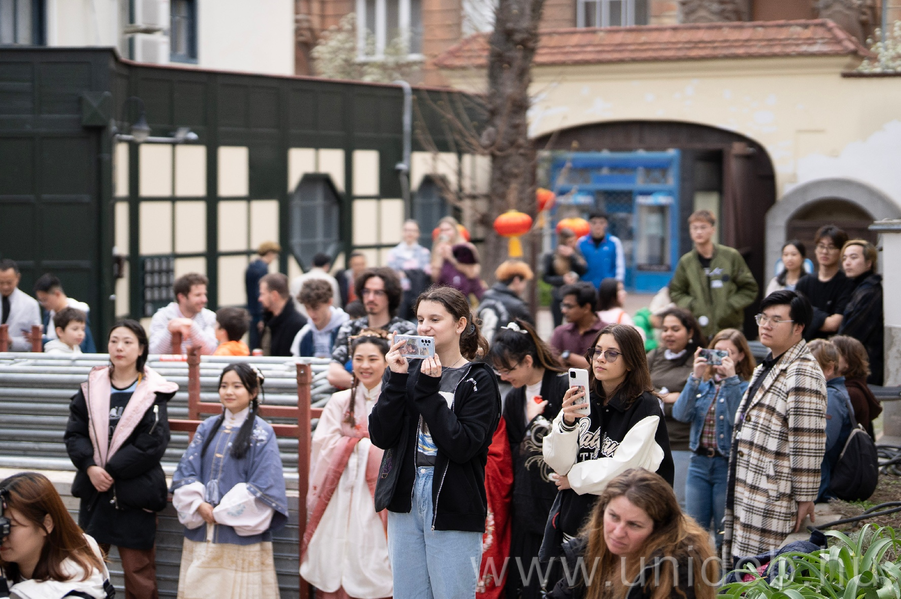 More than 350 Chinese students are currently studying at the University of Debrecen, several of them, due to the cooperation with the University of International Studies in Beijing, are studying Hungarian for a bachelor's and master's degree in Hungarian. On the other hand, the Confucius Institute offers the opportunity to learn the Chinese language and learn about Chinese culture, both to university students and the citizens of the city.
Press center - BZs
Photo: ZHANG Haizheng