Dental students at UD learn about state-of-the-art procedures and the use of cutting-edge equipment. The 5-year, one-tier academic programme of the Faculty of Dentistry offers world-class education and knowledge.
- Our fresh graduates have excellent opportunities on the labour market and can expect an excellent career. Our programme is highly practice-oriented. We put great emphasis on presenting the newest technologies and treatments, as besides education, the faculty is also involved in treating patients. As a regional centre, the Faculty of Dentistry has about 15,000 patients every year – highlighted associate professor Kinga Bágyi, who was appointed Dean of the faculty on 1 January 2019.


In the last four semesters of their studies, dental students are actively involved in treatment, which gives them sufficient experience to start practicing right after graduation.

- We seek to train dentists who can meet professional demands in any county. Our degree is accepted in almost all countries in Europe. We have internationally recognized lecturers and excellent infrastructure – said dean Bágyi.

According to the HVG Diploma 2019 ranking, which is based on the excellence of lecturers, the Faculty of Dentistry of UD continues to be the best dentistry faculty in Hungary.
Due to continuous development, all diagnostic and therapeutic equipment and devices that are necessary for providing European-level treatment are available. Students can learn the newest diagnostic procedures and dental treatments in rooms equipped with cutting-edge technology such as oral scanners and 3D printers.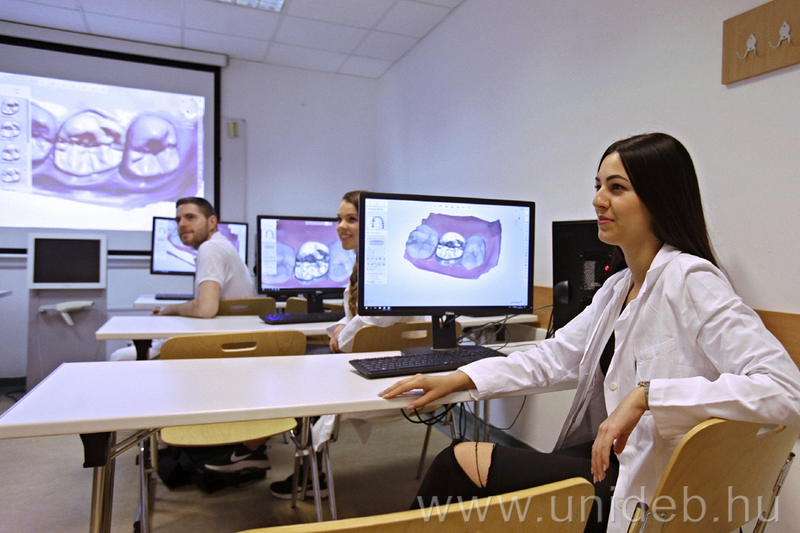 In 2018, a unique micro CT was installed that is able to provide images in 350 nm resolution. In addition to its role in research and development, the device is very useful in education as well – students can explore the 3D structure of teeth layer by layer.

The Faculty of Dentistry is one of the most popular faculties of UD both with Hungarian and foreign students. Out of the 700 dental students 370 attend the English-language course. With a view to further improving the academic programme, the faculty is planning to develop its e-Learning system and contents, and modernise its educational equipment.


- In 2019 we will modernise our dental laboratory and the "phantom" lab. In the latter students can practice procedures before treating patients. The expansion will double the number of workstations, and students can work on state-of-the-art phantom heads. Procedures performed on the heads can be followed on monitors, which allows the immediate assessment of the students' performance – said Kinga Bágyi.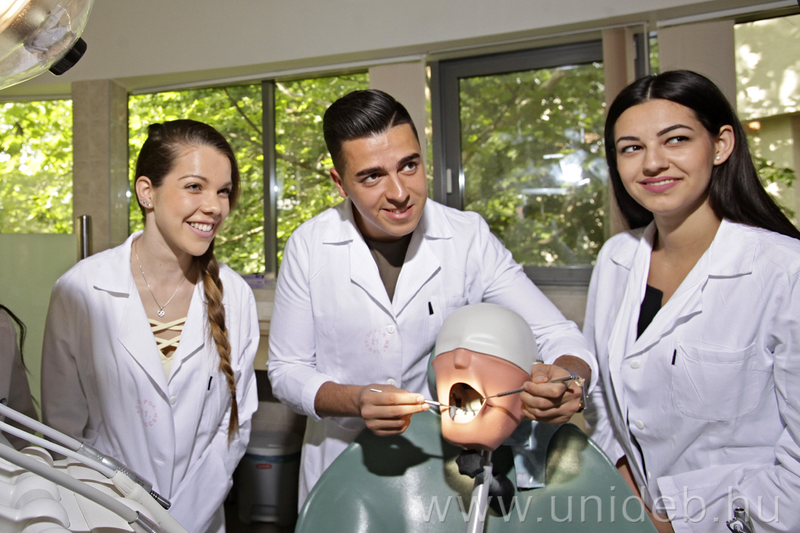 Dental students can also get involved in research activities, and can participate in study visits abroad, owing to the close cooperation of the faculty with foreign universities. In addition to high-quality professional knowledge, the faculty also makes sure that the years spent at the university remain memorable, offering a wide variety of sports, cultural and entertainment programmes.

Press Office