A special micro CT was introduced at the University of Debrecen on Wednesday. The machine, which is unique in Hungary, will be used to study bone structures around dental implants, and is able to provide images with resolutions up to 350 nanometre.
The piece of machinery that is worth over 100 million HUF will primarily serve research purposes. The Faculty of Dentistry purchased the CT in the framework of a GINOP programme. The project, jointly implemented by UD and the University of Szeged, will focus on the study of the surface of titanium implants.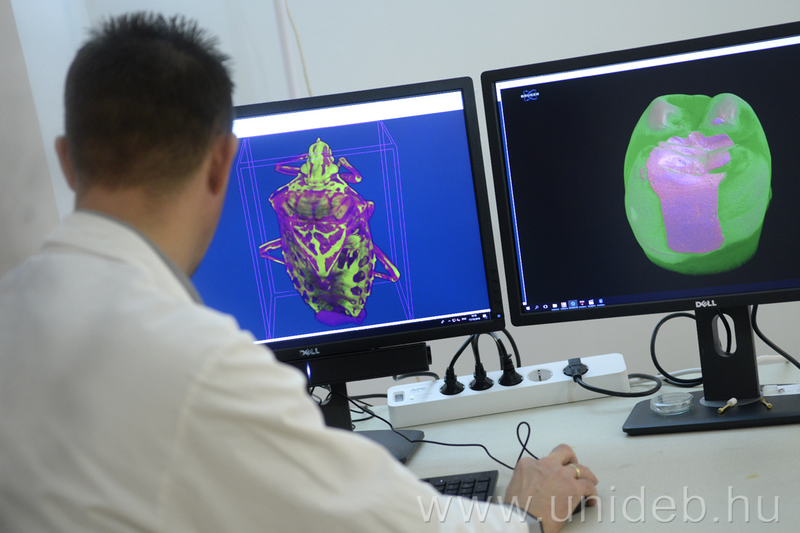 - We are studying the bonds between bones and implants. The micro CT allows a comparative analysis of various bone substitute materials and the study of bone structures around implants – said Csaba Hegedüs, head of Department of Biomaterials and Prosthetic Dentistry.


The new device, which is able to produce images with significantly higher resolution than traditional CTs, opens new horizons for research projects at UD, and facilitates programmes that directly enhance the efficiency of treatments provided at the Faculty of Dentistry.

- We are confident that the new developments will allow faster ossification. Our goal is to produce surfaces that significantly reduce the time of healing that is currently 3 to 6 months – said the professor.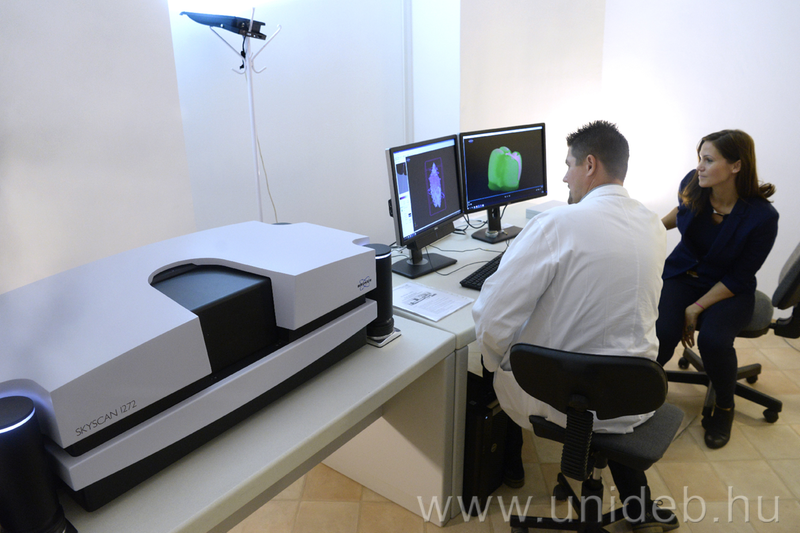 The device introduced on 17 October at UD is the first and only CT able to make images with resolutions below 1 micron, up to 350 nanometre.

- It is completely different from a traditional CT, because in this case we rotate the sample 360 degrees, and can take samples by degrees. The device is able to scan samples in 15 minutes, which is very fast, and present the results in 2D or 3D – explained Mónika Béres, associate of the Faculty of Medical Sciences, Department of Medical Imaging.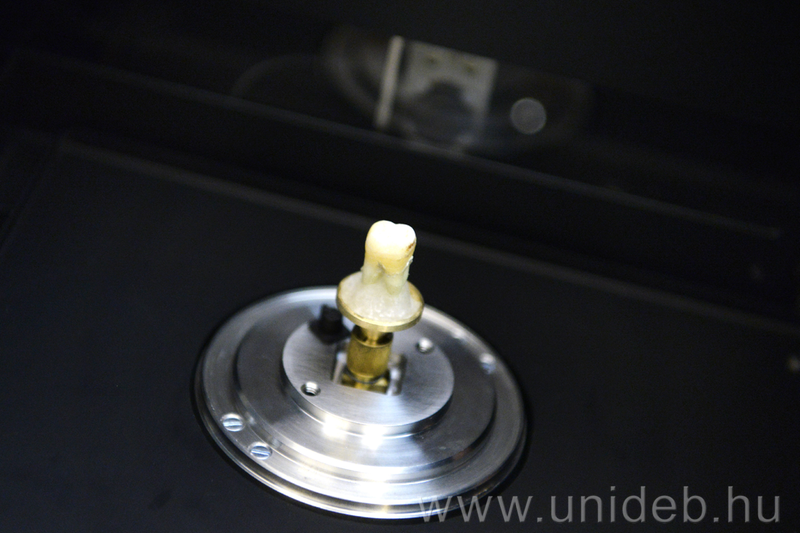 The CT will be of great use in education as well. For example, it will allow dentistry students to see the layered 3D structure of a tooth, in addition to the surface.

The device will highly support the diagnostic and research work carried out at the Department of Medical Imaging as well as the scientific activities of other faculties, including the studying of microelectronic devices, minerals, plants and insects.

Press Office