The Faculty of Dentistry of UD has two 3D printers now. This state-of-the-art technology can be used for making dental impressions, implant templates and "scaffolding".
The use of computers and digitalization have brought about significant progress in dental care. In the US, for instance, 510 dental implants have been placed so far this year with the help of a robot.
In the education of dentists, the Faculty of Dentistry of UD uses cutting-edge equipment and devices that enable students to work with modern technologies in the future. Among other things, students acquire both theoretical and practical knowledge about "rapid prototyping" methods, including 3D printing.

The Faculty purchased its first 3D printer in 2015 for nearly HUF 10 million for educational purposes. The device can be used mainly for making dental impressions and, with some additional parts, implant templates. Bought last year, the second device will be primarily used for scaffolding. According to plan, it will also be used for testing high-tech materials being developed in the material science lab. The device that, according to its data sheet issued by the factory, was assembled in the EU,  cost only HUF 1.1 million. The significant decrease in the price of 3D printers over the last few years demonstrates the rapid development of this technology.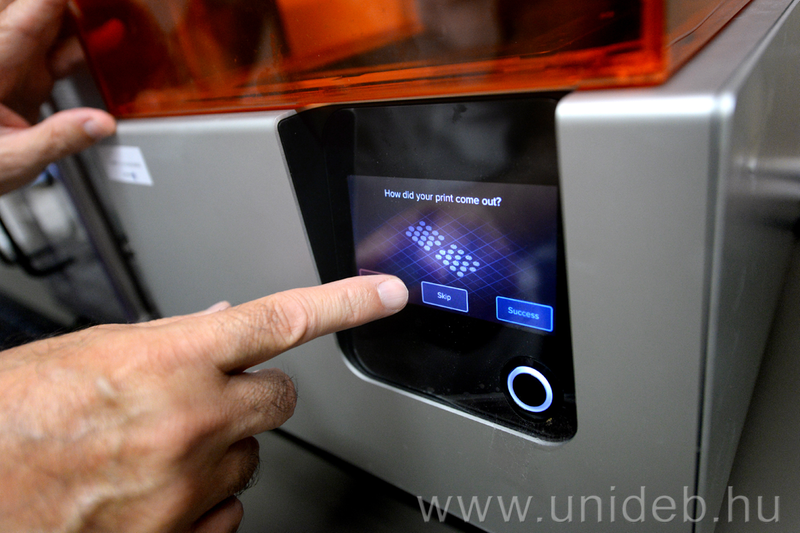 Even though the new systems cannot be used for printing teeth, they are affecting the work of dentists and dental technicians to a great extent already. In order to keep pace with this development, the Faculty of Dentistry also plans to launch a degree programme in digital dental design.
 
Press Office