A conference on the chemistry and biology of carbohydrates has been hosted at the University of Debrecen. About 100 professionals from as many as 15 European countries and the USA, as well as from Hungary, were expected to participate in the three-day English-language conference that was launched on Wednesday in the Learning Center.
Carbohydrates are present on the surface of all cells and act as important carriers of biological information. They play a decisive part in most healthy or pathological processes, for example, in cancer. Therefore, they represent an important type of compound for pharmaceutical researchers. When the objective is to develop medicine from carbohydrates, these molecules have to be modified.



László Somsák, professor of Szerves Kémiai Tanszék [Department of Organic Chemistry] of the Faculty of Science and Technology of the University of Debrecen, the main organizer of the scientific conference in Debrecen, told hirek.unideb.hu that the main focus of the event was going to be glycomimetics. These have a similar structure to natural carbohydrates and sugar derivatives and/or are similar to them in their biological effects; therefore, they can contribute to the production of novel drug molecules.

"Carbohydrate-based medicines are in fact currently used in medicine; for example, sugar derivatives are found in blood thinners, medicines for the treatment of diabetes, and antibiotics. Research shows that these types of compounds may also be suitable for fighting infections caused by bacteria, fungi, parasites and viruses, among others. The most important feature of these drug candidates is their completely new mechanisms of action. Medicines of this kind are expected to become available in the near future," said László Somsák.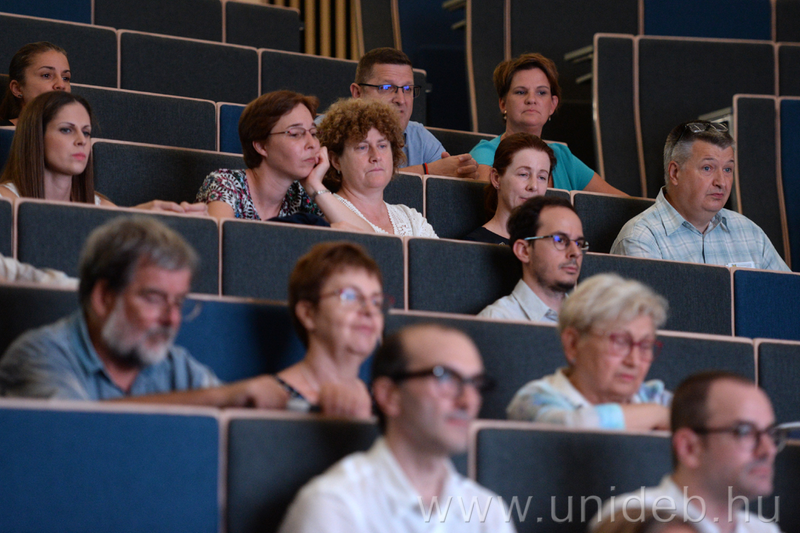 Recently, research specialists of the University of Debrecen have achieved internationally acclaimed and significant results during the course of their related research.

The conference commemorated the founder of the Department of Organic Chemistry of FST, UD, Professor Rezső Bognár, who passed away in 1990. One of the main research areas of Professor Bognár was the chemistry of carbohydrates. In addition, this special event also functions as a host to a meeting of the European Union organization called European Cooperation In Science & Technology (COST), which investigates the possibilities of the medical use of nanoparticles with carbohydrate content.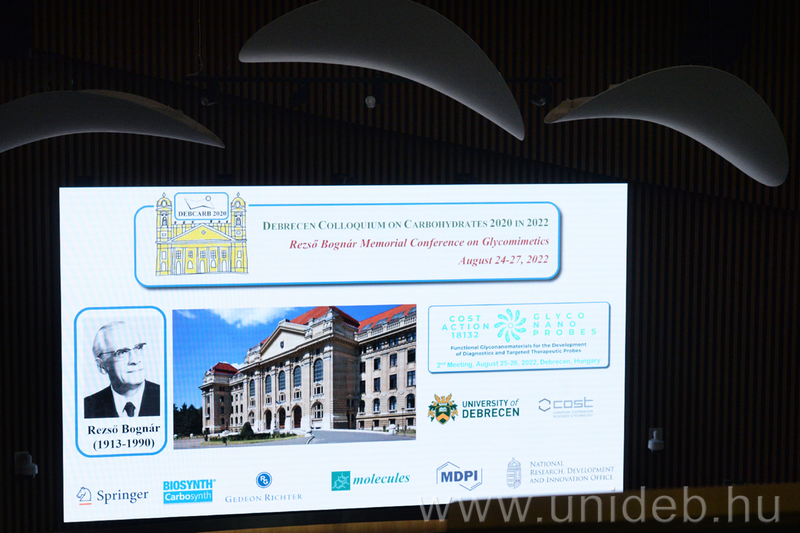 At the opening ceremony, József Tőzsér, Vice Rector of the University of Debrecen responsible for life sciences, and Tibor Magura, Deputy Dean of the Faculty of Science and Technology, welcomed the participants.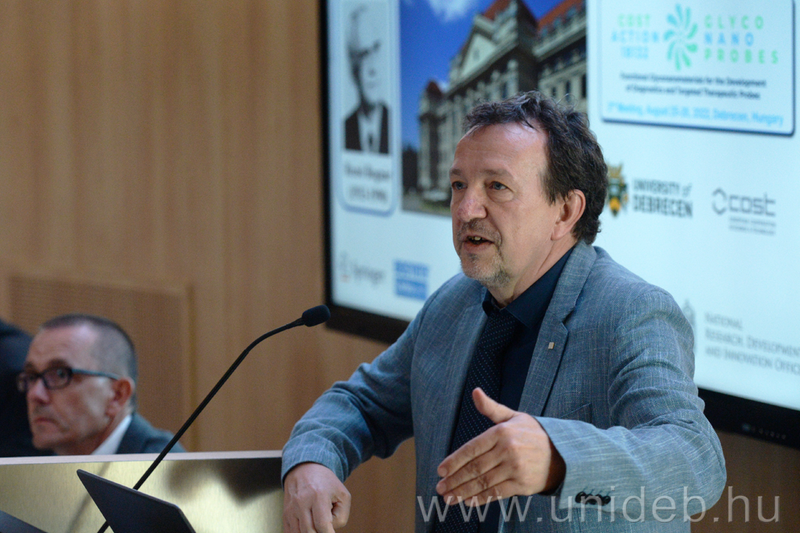 "Carbohydrate chemistry represents a very firm bridge pointing in the direction of the life sciences, especially towards pharmacy and medicine. In my own field of research, which is biochemistry, carbohydrates are considered to be one of the most important groups of compounds, and it is good to see how intensively this traditional field is also developing, with newer and newer trends appearing in it," said József Tőzsér.  
Press Center – OCs