The University of Debrecen took the 89th place in the thematic ranking issued by Round University Ranking (for natural sciences). With this result, UD, the only Hungarian institution of higher education in the diamond league, was ranked in the top 100 in the 2022 rankings of RUR.
Compared to the previous ranking results published in 2021, the University of Debrecen has moved forward more than 50 places and ranked 89th in the list that compares the performance of more than a thousand institutions of higher education worldwide. As yet another milestone of years of continuous progress (2018 – 564 (World), 2019 – 519 (World), 2020 – 277 (Silver), 2021 – 141 (Golden), our institution's move to the 89th position represents a jump into the world's elite Diamond League in the science rankings.

The authors of the Round University Ranking rate all universities on the basis of 20 indicators and four key areas of university activity – teaching (40%), research (40%), international diversity (10%) and financial sustainability (10%).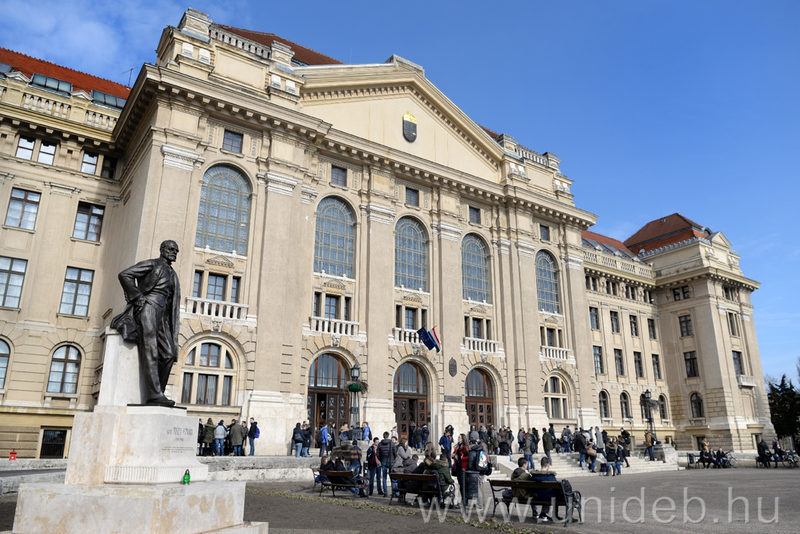 At the top of the science rankings, there are three US institutions: California Institute of Technology (Caltech), Princeton University, and Stanford University. The top 20 places are shared by 11 US, 3 Swiss, 2 Swedish, 2 Chinese universities and 1 Italian and 1 South Korean university, while the list of the first hundred, the so-called diamond league, also contains the University of Debrecen as the only Hungarian institution in addition to 34 US, 7 Chinese, 7 German, 6 Japanese, 5 Swiss, 4 Russian, 3 Swedish and a few other universities. By achieving this result, UD has overtaken a number of other institutions with a long history in the field of science, such as universities that had been formerly identified as realistic objectives of models during the so-called model-change process: Charles University in Prague (112), Jagiellonian University in Kraków (286), the University of Warsaw (196, as the best Polish institution), and Lomonosov University in Moscow (127).

Our institution proved to be successful in all the RUR specialization rankings: Medical (226), Humanities (305), Social (385), Life Sciences (405) and Technical (624). UD is also in the top 500 in the full list, currently ranked 450th.

Press Center