The Faculty of Engineering awaits its would-be students with laboratories equipped with state-of-the-art technology, continuously renewing trainings, 7 bachelors and 7 masters as well as several specialised trainings.
The earlier idea that students should be able to continue all bacherol's programmes in master's programmes has been successfully implemented at the Faculty. The aim is to release their students with the broadest knowledge possible and, as a result of the continuous development of the trainings, the expansion of specialisations, as well as the Faculty's relations with a wide range of institutions, students are provided with degrees that they can use well, meeting the expectations of the labour market. This endeavour is helped by the up-to-date laboratories of the Faculty, which have been shaped through cooperation with companies. Several of these units have been accredited by the industrial partner or work as reference laboratories. Students can visit the workshops outside classes as well, where they can familiarise themselves with the state-of-the-art instruments and technologies of Kuka, Festo, Beckhoff, Rohde & Schwarz, National Instruments, Bosh, Diehl,  Aventics, and Phoenix Contact and can master designing the technologies of the future.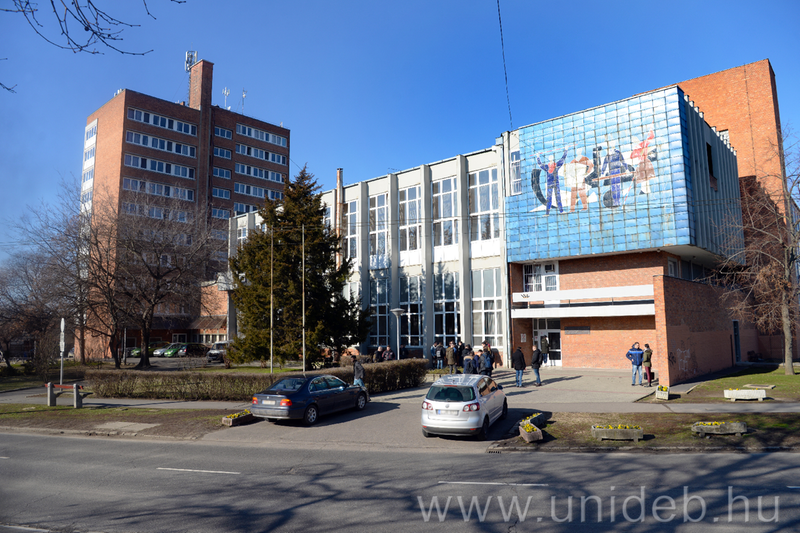 Keeping in mind the importance of the relationships with companies, at present dual training is going on in three fields; the first such training was introduced by the Faculty of Engineering itself.
- Owing to the close relationship between the faculty and the city as well as the companies working in Debrecen, the continuous cooperation, and the professional meetings, students graduating from our Faculty will be able to find employment on the labor market – Dean Edit Szűcs stressed.
The Faculty also creates opportunities for its students to gain experience abroad. As a further step forward, the number of foreign students studying at the Faculty is growing; at present over 600 student are studying in the English-language programmes.
A further successful step in the life of the Faculty of Engineering is the re-launch of engineering teacher training, which is very important in securing the replacement of teachers in Debrecen's secondary schools of engineering.
- An important condition for industrial development is the development of vocational training, for which the training of a new generation of engineering teachers is indispensable. Due to the locally launched training teachers no longer have to travel to far-away places to obtain a teacher's degree in engineering, the dean stressed.
The training gives the qualification of certified engineering teacher (master/ university level) in three vocational specialisations: engineering and mechatronics, architecture, and environmental protection – water management. Duration of training for students with college/MSc engineering is 4 terms, for applicants holding degrees in university/MSC engineering or college engineering teacher, 2 terms. The training starts as a state-financed correspondence course.
Press Office