Delegates of Turku University of Applied Sciences, which is a member of the CARPE consortium, have visited the University of Debrecen. On Monday and Tuesday they learned about UD's degree programmes and discussed potential future research cooperation. The topics of the meetings also included the international mobility of students and researchers.
The University of Debrecen joined CARPE (Consortium for Applied Research and Professional Education) in May 2015. The consortium consists of leading universities of Europe dealing with applied sciences (Hamburg University of Applied Sciences, Turku University of Applied Sciences, University of Applied Sciences Utrecht, Polytechnic University of Valencia, Polytechnic Institute of Porto, and University of the West of Scotland).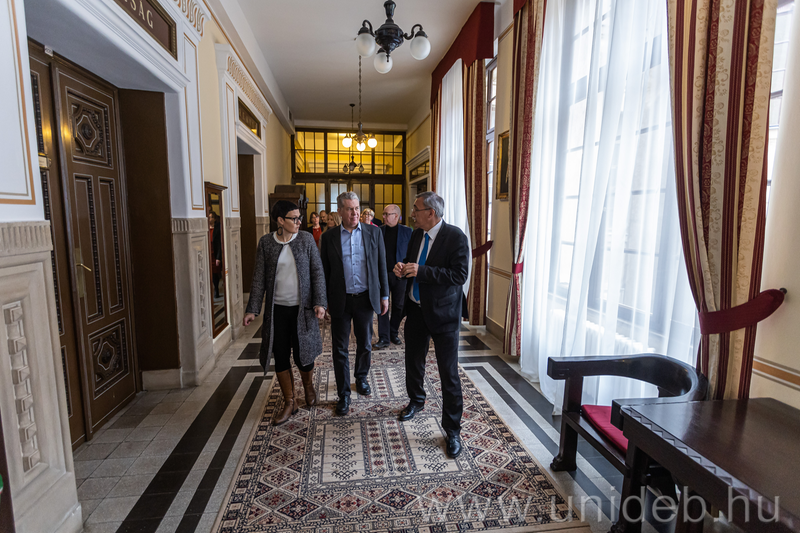 The objective of the cooperation is to build a network that facilitates the exchange of experience, the development of joint research and educational programmes, and help student and teacher mobility.
So far, the two universities have worked together primarily in the field of humanities. Now the two parties have discussed possible ways to extend the scope of cooperation. The Finnish guests were informed about the business and management, science, agricultural and sport sciences programmes of UD.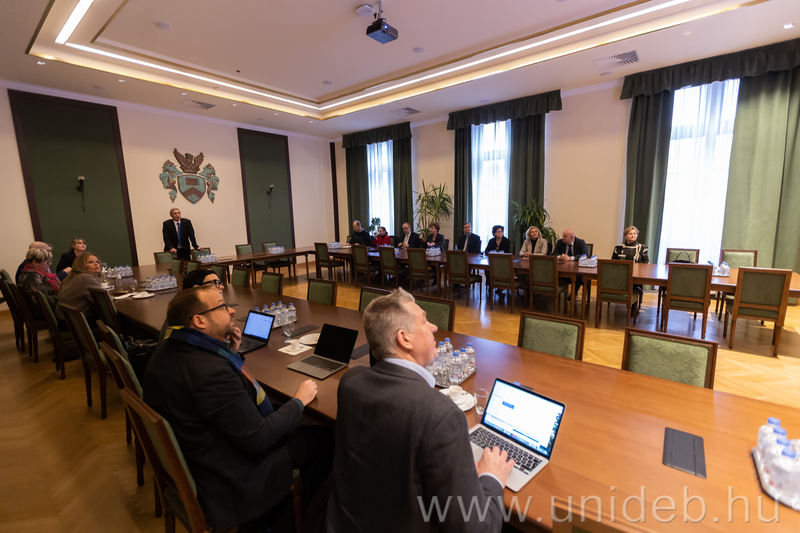 The delegation, led by vice rector Juhani Soini, also visited the faculties involved in the programme to become familiar with the local infrastructure and to learn about the activities of the Scientific Directorate, the Technology Transfer Centre and the International Office.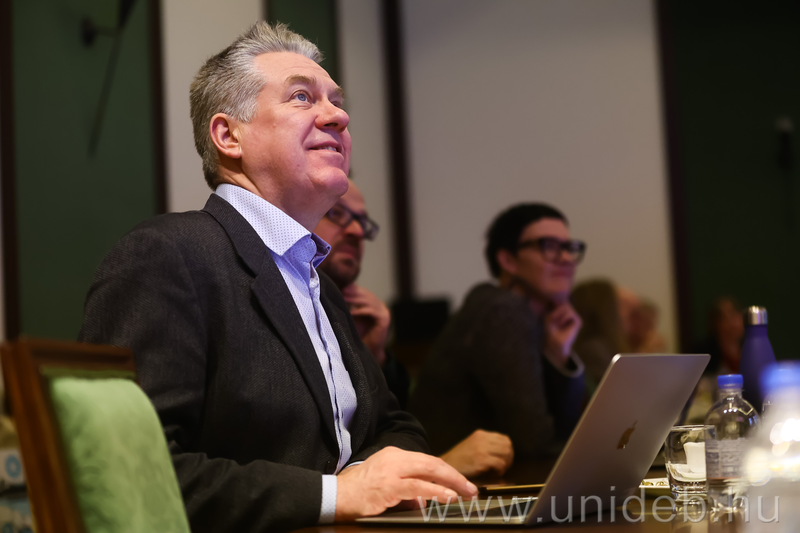 - We had an online meeting in 2021, when UD hosted the CARPE conference, so this visit was very important for both parties in order to discuss possible ways to work together in the fields of education and research and to talk about joint applications for grants – László Csernoch told hirek.unideb.hu.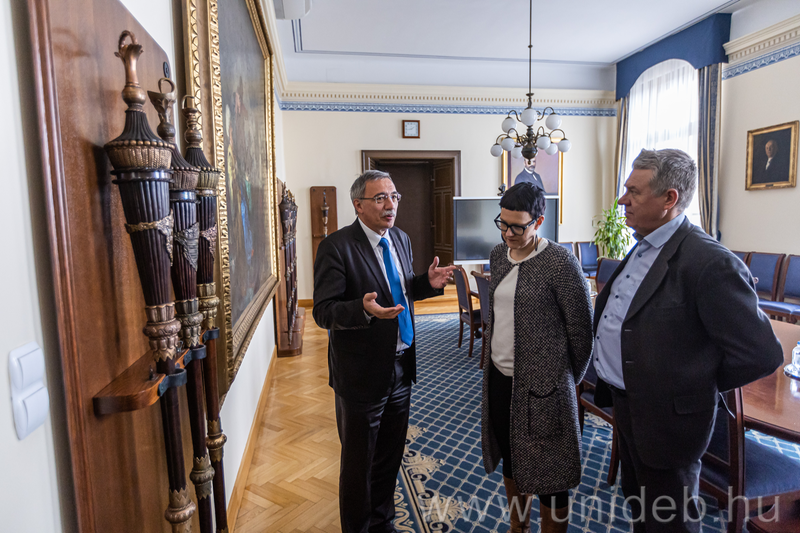 The vice rector for scientific affairs of UD highlighted that the two universities also talked about the next CARPE conference that will be hosted by the University of the West of Scotland between May 24-26.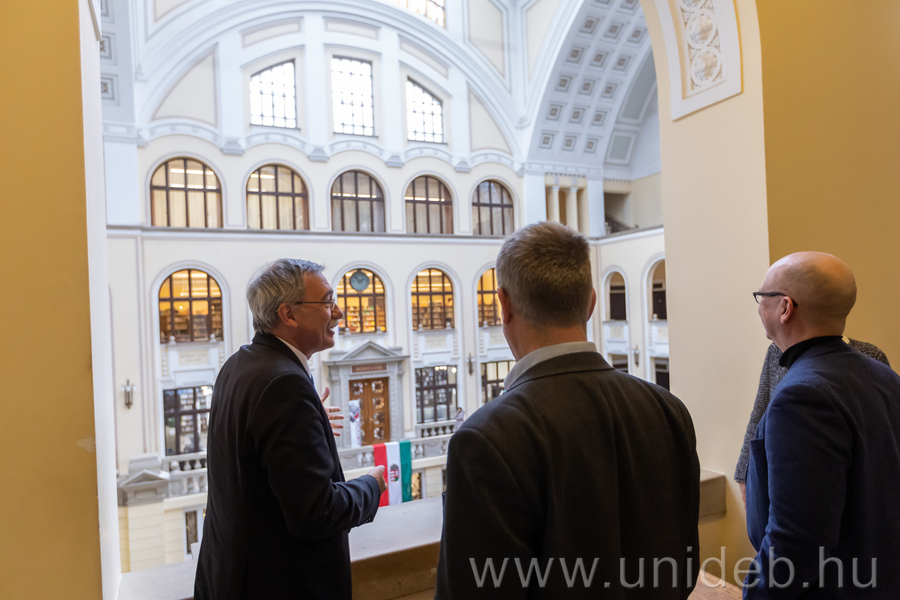 The Finnish delegates also visited the Egyetem Square Campus and the Main Building of the university.
Press Centre - BZs