Dentistry training at the Faculty of Dentistry (FOK) is a model training at both domestic and international levels – the celebrating audience who had gathered to commemorate the 15th anniversary of the founding of the Faculty of Dentistry was told on January 28.
- The Faculty of Dentistry (FOK) is one of the youngest faculties of the University of Debrecen but dental training in Debrecen has a long history and rich traditions - Dean Kinga Bágyi stressed in her welcome speech. She also underlined that the theoretical and practical work conducted in the institution is of outstanding quality even by European standards.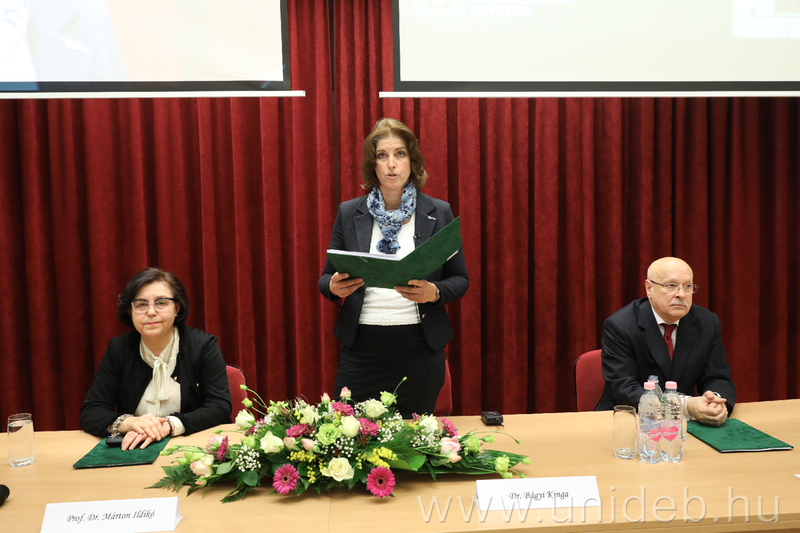 Associate professor of UD, Barna Kelentey, gave a presentation on the history of the institute developing into a faculty, recalling the establishment of its predecessors, including that of the Clinic of Stomatology in 1940.  In his recollections spanning more than six decades he also mentioned the establishment of practice rooms with phantoms and the circle dental surgery. The Faculty of Dentistry, the second independent faculty in Hungary and the very first in the provinces, came about after a 70 years' development in 2003.

- Teaching, patient care, and research are conducted most effectively in the framework of a faculty, hence transforming into a faculty was of key importance. Dental science is special because teaching and patient care are closely kinked in it, with students taking an active part in patient care as early as in their fourth and fifth years. On the other hand, scientific research is indispensable for the introduction of new procedures – Ildikó Márton, the founding Dean of the Faculty told hirek.unideb.hu.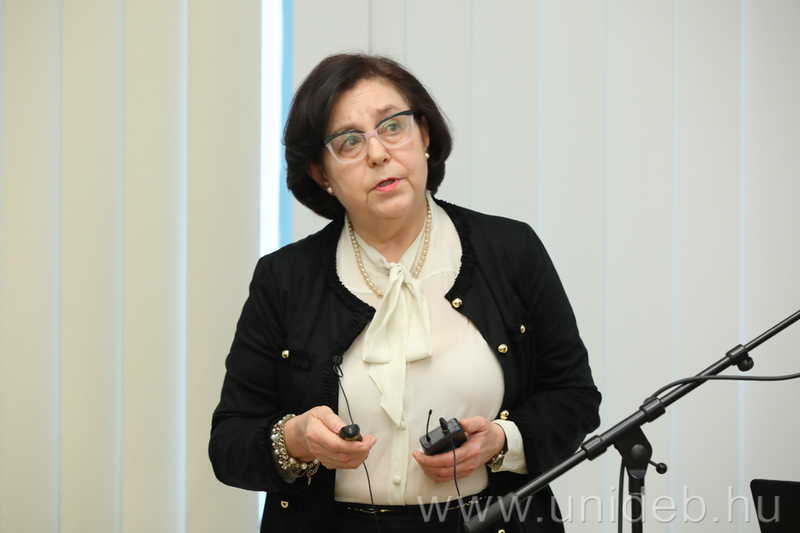 The dentistry major is one of the most popular trainings of the University of Debrecen. According to the professor, launching of the English-language training also contributed to its success as it gave impetus to the Hungarian-language training as well. The first year with international students started out with 9, but by2009 the number of students had grown ten-fold and today, of the 700 students of the Faculty, 370 study in the English-language programme.

Among the outstanding achievements of Ildikó Márton's deanship was the establishment in 2009 of the Doctoral School of the Faculty of Dentistry, the only such institution in Hungary even today. the University of Debrecen has always been in the vantguard of certified dental training. The doctoral school provides not only for the high quality of education but also for the creation and replacement of leadership structure.

The period under the leadership of the dean who had established the faculty saw significant cubatural and infrastructural developments, creating the conditions for teaching and patient care required by 21st century, state-of-the-art dental traing.
The event was also attended by Professor Csaba Hegedűs, who was dean of the Faculty between 2009 and 2018. In that period, harmonising with previous developments, outstanding innovations were implemented in the fields of diagnostics and teaching technology. Those who had contributed to the establishment of the Faculty of Dentistry were awarded commemorative plaques.

Press Office