The researchers of the University of Debrecen presented the latest knowledge and research results related to the feeding of ewes, abortions occurring in sheep farms and ketosis in sheep at the domestic workshop of the EuroSheep project. The international program aims to develop the sheep industry in eight European countries.
The results of sheep farms depend 30 percent on genetics, 50 percent on feeding, and 20 percent on other environmental factors - explained András Jávor , chief advisor to the rector of the University of Debrecen, professor emeritus of the Agricultural Genomics and Biotechnology Center of the Faculty of Agriculture, Food and Environmental Management (MÉK) in the at a Wednesday workshop for farmers, consultants, and researchers.

- We already use methods with success in several animal species that can influence the level of genetic factors, but this is still not common in the sheep industry. Similarly functional technologies are needed here as well, we must stop the trend that the number of sheep herds decreases by 100,000 ewes every year in Hungary, the professor pointed out.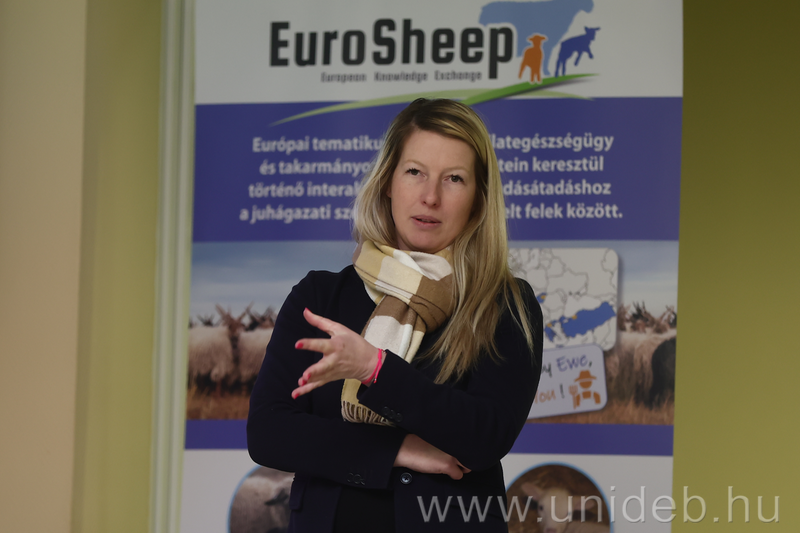 Nóra Pálfyné Vass , assistant professor of the Animal Husbandry Department of DE MÉK, gave a lecture on infectious and non-infectious miscarriages in sheep farms . The specialist called abortion a fundamental problem, despite the fact that sheep farms often do not disclose it.

- The miscarriage rate must be constantly monitored. If it rises above 5 percent, measures are necessary. The medical history must be examined and the role of diagnostics is also essential, the researcher listed.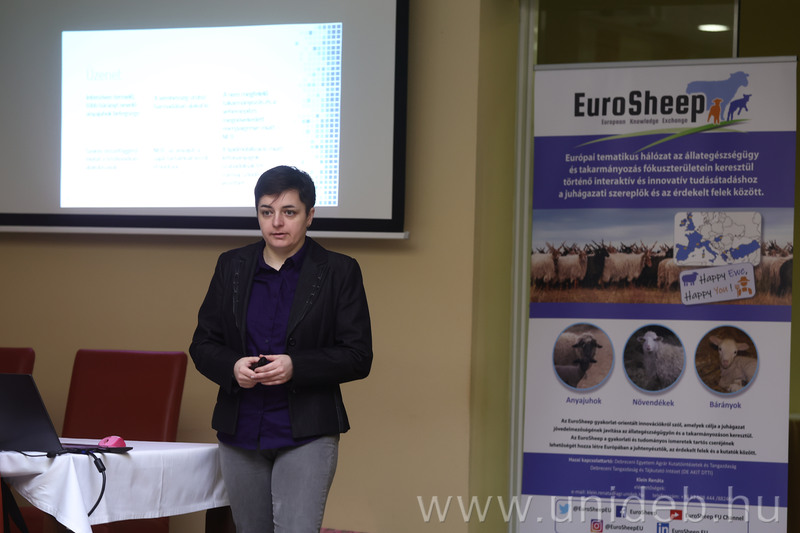 Renáta Knop , assistant professor of the Animal Husbandry Department of DE MÉK, introduced the symptoms and treatment options of ketosis, a serious disease that occurs in pregnant sheep, to the breeders and consultants who participated in the professional forum. He emphasized that the background of the disease in all cases is insufficient feeding, and then presented in detail the predisposing factors, the elements of prevention and medical treatment.
 
As part of the program, the participants were also able to learn about the new mass feed strategy, which can also contribute to mitigating the effects of climate change in sheep breeding. The development of the program began in 2008.
The workshop held at the university's Böszörményi út campus was the domestic stop of the EuroSheep project, which brings together 8 European countries. The aim of the international thematic network is to collect and introduce the latest knowledge and research results, and to deliver them to farmers and breeders, thereby improving the profitability of the sheep industry through animal health and feeding.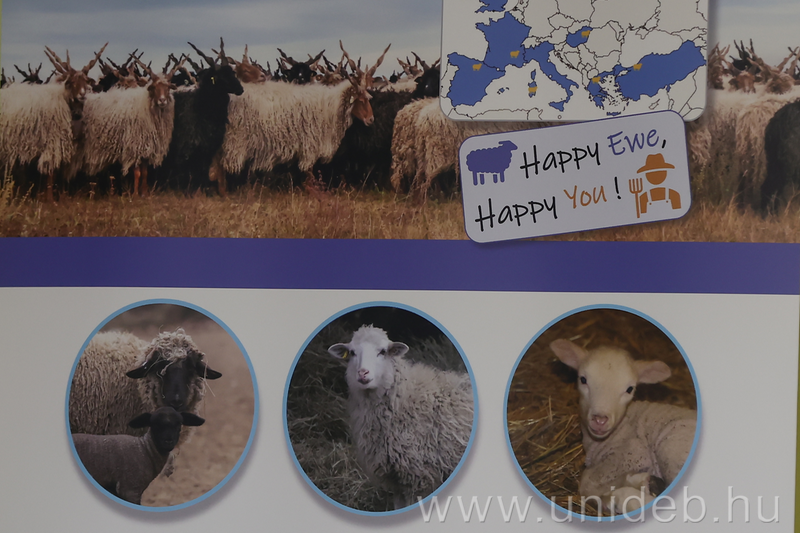 The University of Debrecen, which organized the professional forum on April 12, is the only Hungarian member of the international network. Domestic contact Renáta Klein and domestic project manager János Oláh announced that the final event of the project will be held in May, where additional feeding and animal health topics will be in focus.  
Press Centre -TH