The Fountain Operates Again
The Fountain Operates Again
2020. July 14. - 16:17
The fountain in front of the main building of UD operates again. In summer, the spectacular waterworks is the central sight of the park in front of the main building, which is more than 100 metres wide.
The park has been an integral part of university life for over 85 years. Besides being a tourist attraction, the fountain in the 65x20 m pool is also an iconic place for students who have just obtained their degrees.
Many family photos are made here with the fresh graduates holding their diplomas in their hands, wearing robes and university hats.
The park was finalised after WW2, when the fountain was installed in the pool, and 6 new sculptures were added to the already existing four.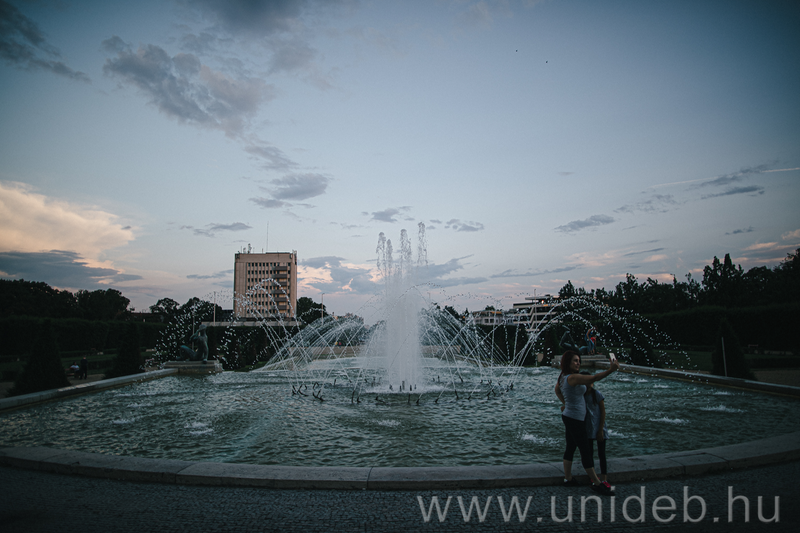 Press Office