Regő Baráth Benjámin reported on the results of his research on human placental macrophages at the 12th Annual JHAC Research Symposium at the Johns Hopkins University All Children's Hospital in the United States. The sixth-year medical student was the youngest speaker at the congress.
Regő Benjámin Baráth was the only medical student speaker at the symposium, representing the University of Debrecen among senior researchers and physicians from renowned American universities at the conference in Florida at the end of October. In his presentation Isolation, Molecular Characterization and Reprogramming of Human Hofbauer Cells, he reported on the results of research conducted by the Magreceptor Working Group of the Institute of Biochemistry and Molecular Biology of the Faculty of General Medicine and the Department of Obstetrics and Gynecology of the University of Debrecen in the Infection and Immunity section.

- It was a great honor and a once-in-a lifetime experience to be a speaker at Johns Hopkins University. I am grateful to all who have helped me to achieve this success. I was able to join the research team this spring under the guidance of Professor László Nagy. I am happy that everything is going well so far and that the cooperation between the research group and the Department of Obstetrics and Gynaecology is going so smoothly," Regő Baráth Benjámin told hirek.unideb.hu.

The research at the University of Debrecen focuses on an important cell type of the placenta, the Hofbauer cells, which provide the link between the mother and the developing fetus.

- These special immune cells, called macrophages or phagocytes, control the function of the placenta. It is not easy to extract them, but we have managed to do so, which has enabled us to study the cells using cutting-edge molecular and cell biology techniques. We have obtained a lot of interesting data, which we can now analyse to better understand how these cells are generated and what their exact molecular function might be. We wish to continue to study this and also investigate it in pathological pregnancies to understand why the flow of material and information between mother and fetus is impaired, to enable us to influence the development of diseases with drugs or therapeutic protein molecules in the future," said László Nagy, Professor at the Institute of Biochemistry and Molecular Biology, DE ÁOK.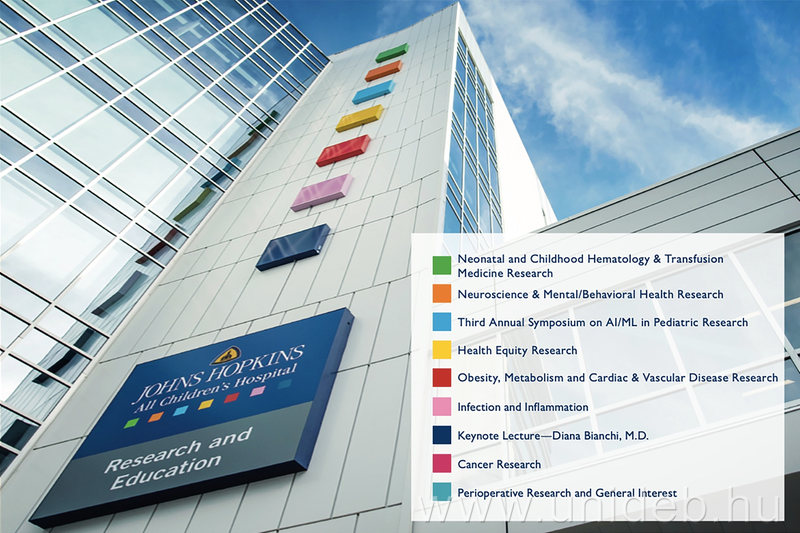 The professor added that the fact that Benjamin's abstract was chosen from the dozens of abstracts is confirmation that interesting cutting-edge research can be carried out in Debrecen in well-organised, well-functioning cooperation between clinical and basic research experts and working groups.

The research is one of the projects at the Faculty of General Medicine that effectively links basic and clinical research, giving students the opportunity to get involved. The appropriate study materials are provided by the Department of Obstetrics and Gynaecology, under the coordination of Tamás Deli, assistant professor of medicine and obstetrics.

The medical student of the University of Debrecen is currently in the United States, where he will spend three months at the Methodist Hospital in Houston, where he will familiarize himself with the hospital's operations through internships in surgery, neurology and anaesthesiology. Currently,
 his internships and residencies are his priority,  but is also trying to devote as much time as possible to his academic project.

In the future, he would like to work as a clinician, and plans to become an obstetrician-gynaecologist. He believes that the experience and approach gained in basic research will be useful for all clinicians in the long term.

Press Centre - CzA

Photo - Allyn DiVito (JHAC)