Donations for sick children
Donations for sick children
2021. March 03. - 15:59
More than 1 million forints has been offered to the Department of Pediatric Hematology and Oncology by International Students' Union, part of the student government of the University of Debrecen. They have allocated part of the proceeds of last year's International Food Day to buy two patient beds.
Every year, ISU organizes International Food Day-t, where students studying at UD can familiarize themselves with the national foods, clothes and traditions of the respective countries that they come from.  You need to buy tickets to taste food and part of the money that comes in is donated to the Foundation for Children with Leukemia by ISU.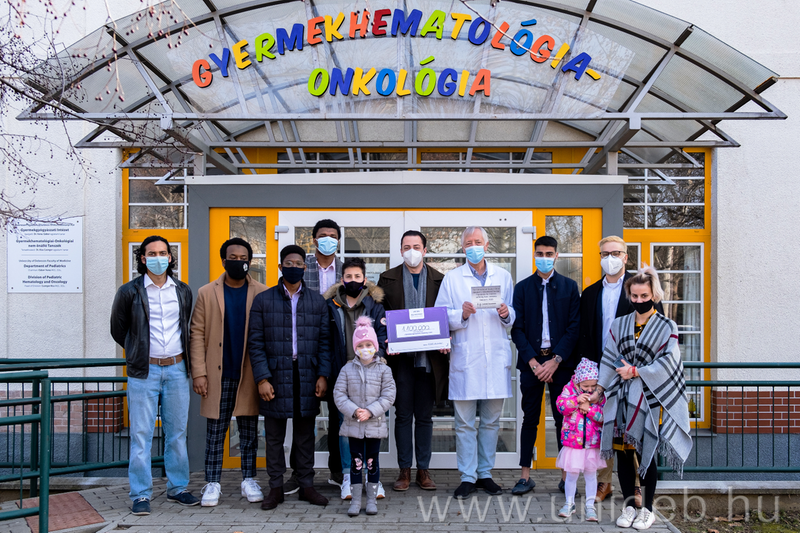 Although last year, due to the pandemic, there was no Food Day, ISU allocated part of the organization money, 1.100.000 FTs, to help the Department of Pediatric Hematology and Oncology.  
With the donation they wanted to buy equipment that the Department badly needs, thus ICU has bought two patient beds though the foundation. The donation was handed over to Head of Department Kiss Csongor, Head of Department and Chairman of the Foundation, on 24 February.
Press Office