Smart book has been published by the University of Debrecen
Smart book has been published by the University of Debrecen
2019. June 17. - 13:37
UD has come forward with an exceptional idea: it has published, first in Hungary, a printed textbook with digital content. The colourful, or even mobile illustrations work on mobile phones, or tablets, helping the understanding and mastering of the teaching material in a revolutionary way.
"Nuclear Medicine for Medical Students", the textbook published by the Faculty of General Medicine, meets third milennial needs and expectations of medical students. The textbook, unique in the entire Hungary, combines the advantages of two media using a never before used, novel technology.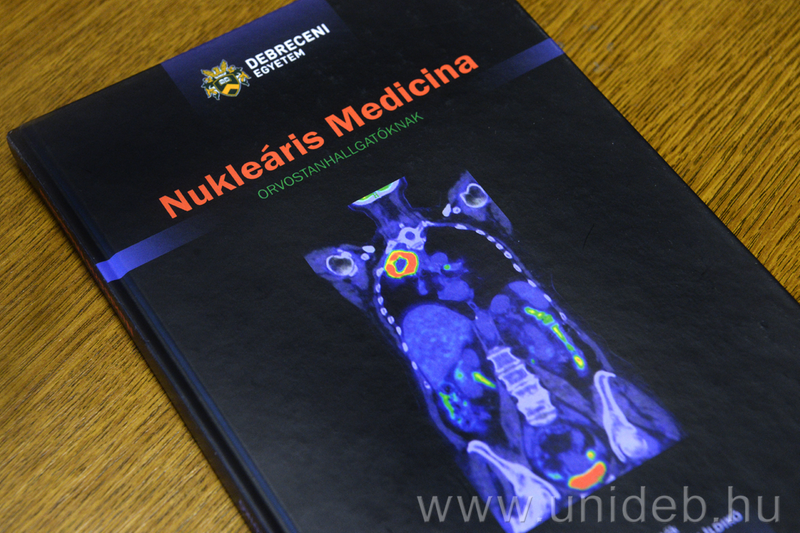 -  Young people look for answers to their questions primarily on the Internet or in digital materials with the use of printed books decreasing. At the same time, to master knowledge, students, even today, prefer printed and transparent materials that can easily be complemented with underlining or notes, József Varga, associate professor at the Department of Nuclear Medicine of the Institute of Medical Imaging of the Faculty of General Medicine, University of Debrecen told hirek.unideb.hu.
The expert says there has been tremendous demand for a textbook like this. The content was compiled by József Varga and Ildikó Garai, associate professor of the university, while the digital photos were edited by Sándor Barna, and Alföldi Printing House was responsible for the delivery of the book.
- They have found and offered us a solution that made it possible to combine the printed knowledge, which is more easily learnt, with digital content. All it takes is to download a special application to the mobile phone or tablet. This device needs to be placed over the visuals of the book, making the coloured  pictures or mobile illustrations, especially spectacular in nuclear medicine, visible, which help in understanding and mastering the teaching materila included in the  book, said József Varga.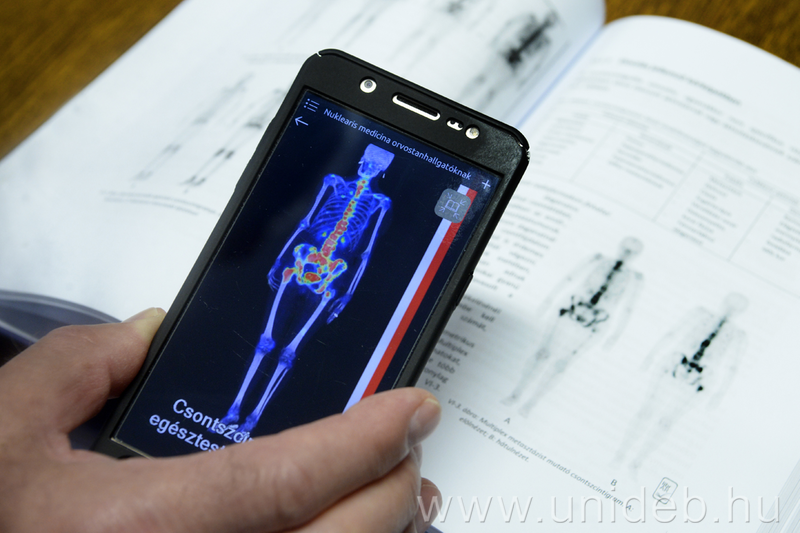 The book summarises the rudiments necessary for general doctors about what frequent clinical questions nuclear medicine can answer, how to interpret the results of gamma-camera and PET scans and when radioisotope therapy procedures can be useful.
The purpose of the pioneering textbook published last year was to come up with a textbook that would prepare medical students for their exams, too, and that is also easy to learn from.
József Varga says that the book is very popular with medical students and experience with its use suggests that by using his textbook, medical students can gain more complex knowledge.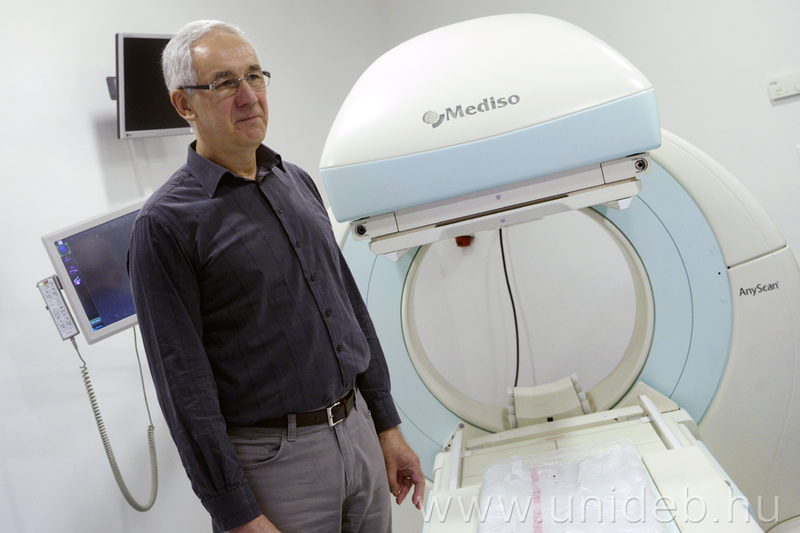 Although the textbook was primarily intended for medical students, it has also been found useful by practising doctors, students of analysis of medical diagnostics as well as graduates of other fields working in nuclear medicine. Specialists of the University of Debrecen thanked Géza György, CEO of Alföldi Printing House (Alföldi Nyomda) for the Printing House's  support in a small ceremony at the Congress of the Hevesy Görgy Hungarian Society for Nuclear Medicine organised at Hajdúszoboszló on May31- June 1.
Press Office