The elite of protein research at the University of Debrecen
The elite of protein research at the University of Debrecen
2019. June 17. - 15:08
The "FEBS Europhosphatase" conference will be organised by the Institute of Medical Chemistry of the UD this year. The event will be attended by international authorities of protein research and specialists from the world's prominent cancer research centres in the Life Science Building.
Protein phosphorylation, which the international congress focuses on, affects practically all cell processes, thus regulating multiple biological functions. The professional event covers the fields of biochemistry, genetics,molecular biology, developmental biology,  translational medicine, system biology, and structural biology from basic research through thrapeutic applications. The first  Europhosphatase conference was organised in 1985. Ever since then the venue of the biannual event has been decided  by the votes of the field's researchers. This year, based on the international votes,  the Insitute  of Medical Chemistry of the Faculty of General Medicine has been chosen to organise the conference.
- It is a great honour for the Faculty to be able to host this prestigious conference at the University of Debrecen. The leading researchers of the world acknowledge the decades of research activity conducted by the staff of the Institute of Medical Chemistry, said László Mátyus, dean of the Faculty of Medicine, in connection with the upcoming conference.
The professor thinks that the event offers a unique opportunity to create new scientific cooperation. László Mátyus also believes that  the conference offers young researchers a great opportunity to build fruitful contacts with their peers and also to  get invitated to shorter or longer study trips.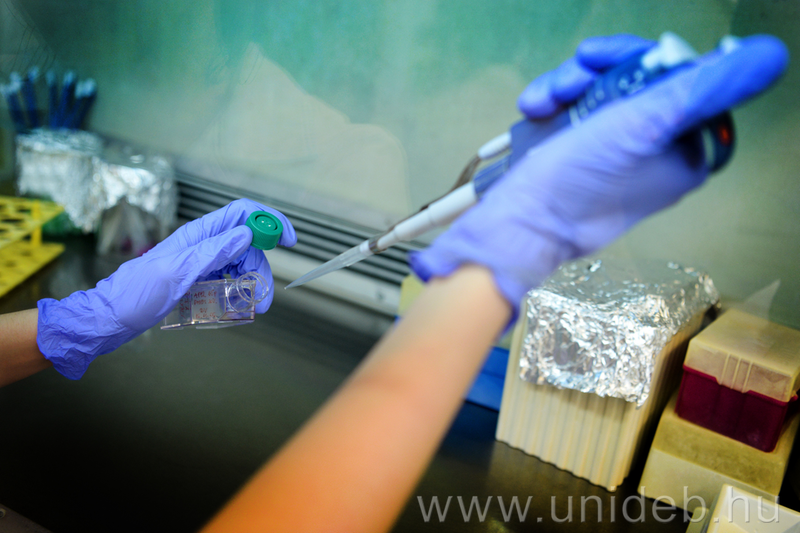 The conference will be attended by presenters and participants from more than 30 countries including, in addition to Europe, The United States of America, Canada, Australia, Japan and Brazil. The close to 200 strong event will also be attended by 15 young researchers.
- The invited presenters are recognised specialists of not only protein research but also of other fields of science. One keynote speaker is Professor Dario Alessi, the most cited biochemist of the day, pioneer of research into protein phosphorylation. The event will also be attended by leaders of major cancer research centres, including those in new York, Portland, and Milan, Beáta Lontay, associate professor of the Institute of Medical Chemistry, main organiser of the event, said, revealing details of the conference.
She pointed out that the most important section of the event will be presentations by the experts of translational medicine, where several institutions will present new ways of it being applied in, among other things, tumour therapy, dementia, and metabolic diseases.
The "FEBS Europhosphatase 2019: From molecular mechanism to system-wide responses" Conference will be held in the Life Science Building of UD between 11 and 16.
Press Office