DEbate: Title Retained in the Finals
DEbate: Title Retained in the Finals
2019. February 18. - 15:35
By defending its title won last year, team "BrainStorm" of Debrecen's Ady Endre Gimnázium [Endre Ady High School] won the national English-language debating contest DEbate, the finals of which were hosted by Institute of English and American Studies of Debrecen this past Friday.
The second place went to "It's Debatable," a team from DE Kossuth Lajos Gyakorló Gimnáziuma [Lajos Kossuth High School of UD].
This year, it was the fourth time already that the Institute of English and American Studies of the Faculty of Humanities held its debating society competition. Altogether, there were ten teams in the finals from locations such as Budapest, Nyíregyháza, Miskolc and Debrecen.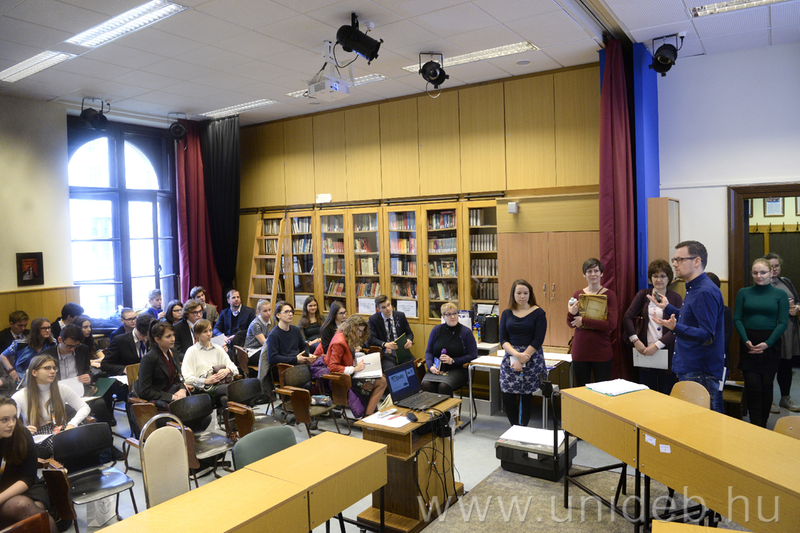 Their topic assignment this year was truly special: the competitors could match their skills in English and their aptitude for debating on the topic of whether or not, according to the current state of Mars research, human life is possible on the red planet.
"Preparation for this contest is not easy or simple. However, a Hungarian-language teaching material, which will be made available online in the near future with the help of funding we have applied for and received, will certainly prove to be helpful in this respect," said Balázs Venkovits, the chief organizer of the event to hirek.unideb.hu. Assistant Professor Venkovits also underlined why competitions of this kind could be important by pointing out that, through them, language teachers in high schools would get valuable feedback on the efficiency of their work, while students could also test their language skills at the same time.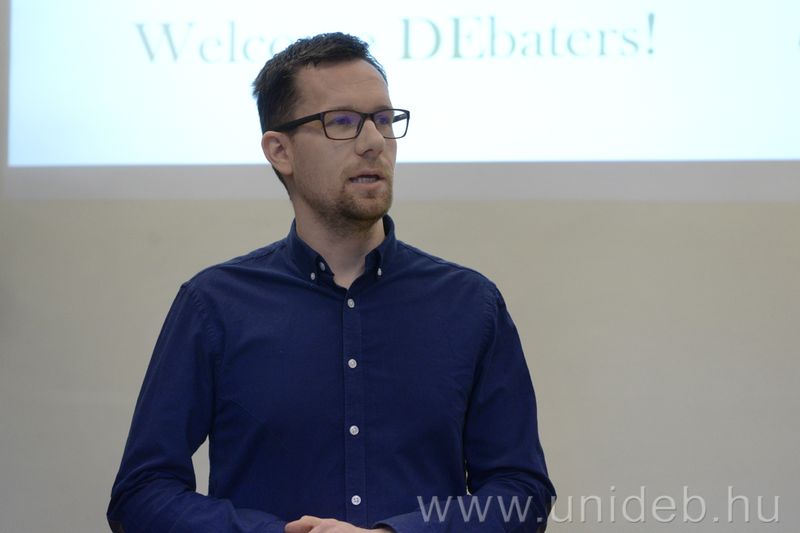 Members of the winning teams were given passes to the next Campus Fesztivál, but none of the other competitors had to leave empty-handed either. Each participant was the recipient of fairly precious prizes, courtesy of generous sponsors, like Debrecen's American Corner, the US Embassy in Budapest, Agóra Tudományos Élményközpont [Agora Science Adventure Center], Méliusz Könyvtár [Méliusz Library] and Bölcsészettudományi Kar Hallgatói Önkormányzata [Student Self-Government of the Faculty of Humanities].
https://www.facebook.com/debateIEAS/
Press Office