Another New Partner Institution from China
Another New Partner Institution from China
2017. November 20. - 16:49
An agreement on cooperating with one of the most prestigious universities in China has been signed at the UD. The members of the delegation from Asia discussed issues of student and staff mobility as well as the preparation of joint research projects at the meeting that took place at UD on November.
Founded in 1936, China Pharmaceutical University, which primarily offers a variety of programs in the pharmaceutical sciences, is ranked high on the list of Chinese universities, while it is also one of the most significant institutions of higher education in the field of traditional Chinese pharmacy.
The 5-member delegation of the Chinese university, located in the city of Nanjing, was headed by the Chancellor and the Dean of the Faculty of Pharmaceutical Sciences of CPU on Thursday.  They were officially received by Vice-Rector for Health Industry Innovation and Training József Tőzsér, Dean of the Faculty of Pharmacy Miklós Vecsernyés, and Vice-Dean of the Faculty of Medicine Zoltán Papp.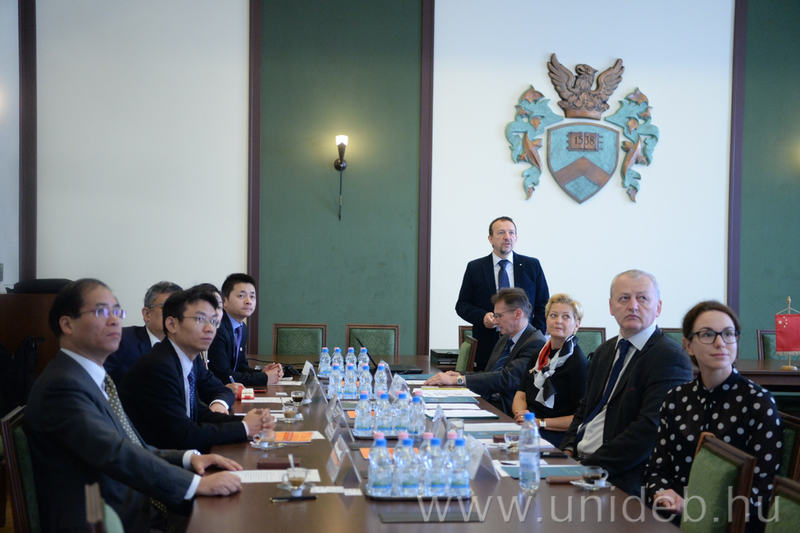 The heads of the two universities signed a Memorandum of Cooperation and discussed the possibilities for student and faculty exchange as well as the preparation of joint research projects. The members of the Chinese delegation also met with László Mátyus, Dean of the Faculty of Medicine, and then paid a visit to the Faculty of Pharmacy. In the framework of a potential future cooperation, the Faculty of Science and Technology could also possibly join the two faculties mentioned above at some later stage.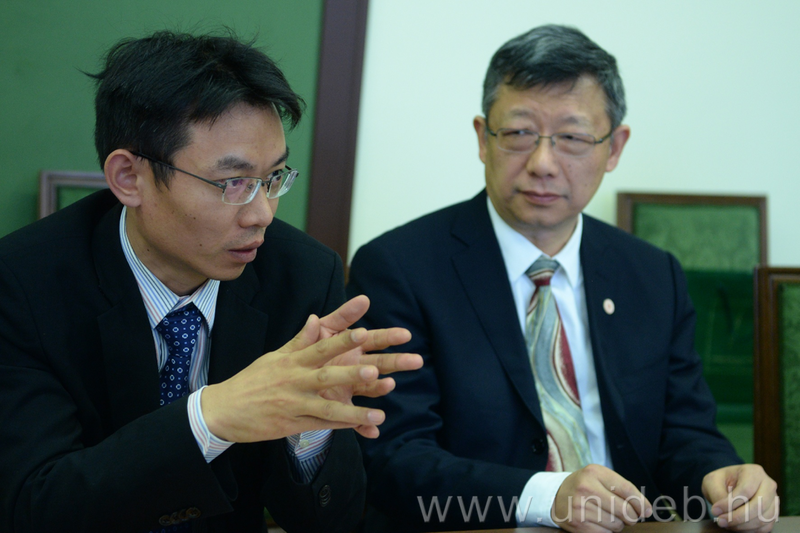 China Pharmaceutical University is the 17th Chinese university with whom the University of Debrecen has an agreement of cooperation, while the connection between other institutions in Nanjing and UD is especially strong. As regards the level of Hungarian student interest in programs available in Asia, it is notable that, in 2017, there have already been as many as 6 students from Debrecen traveling to Nanjing on scholarships of various kinds to participate in programs offered by institutions with profiles in information technology and in economics.
After the signing of this most recent Memorandum of Cooperation, students and faculty from UD will have a chance to take part in mobility programs covering additional fields of science and scholarly activities, which will be possible primarily in the framework of Erasmus+ and Campus Mundi scholarships. At present, there are altogether 268 international students from China enrolled in programs offered by the University of Debrecen, 61 of whom study medicine and health science.
Press Office