With a Core of Players from Debrecen to the 2017 Summer Universiade
With a Core of Players from Debrecen to the 2017 Summer Universiade
2017. July 03. - 16:31
The National Basketball Team of Hungary for the 29th Universiade is going to be preparing for the Taipei event under the guidance and supervision of the head coach of DEAC and supported by players from the Debrecen team. The head of the delegation, László Balogh, is also going to be from the UD.
National Male Basketball Team Manager Sándor Berényi has named his selection of 16 players for the upcoming Universiade. Berényi had been nominated national team manager for this worldwide contest between universities after winning the second division championship with DEAC this past season and leading the team of the University of Debrecen to the championship title of Nemzeti Egyetemi Kosárlabda Bajnokság [National University Basketball Championship].
"Player selection for this team had to be done differently than in the case of other national teams, since I could only name players under the age of 24 who are enrolled in a college or a university academic program. There are two players in the selection from DEAC: Tamás Kósa and our most recent signing, Kristóf Bognár. In addition, there are two other students of the University of Debrecen in the draft who play for other clubs: Ákos Garamvölgyi for Paks and Géza Andrássy for the Budapest club Vasas," said Sándor Berényi.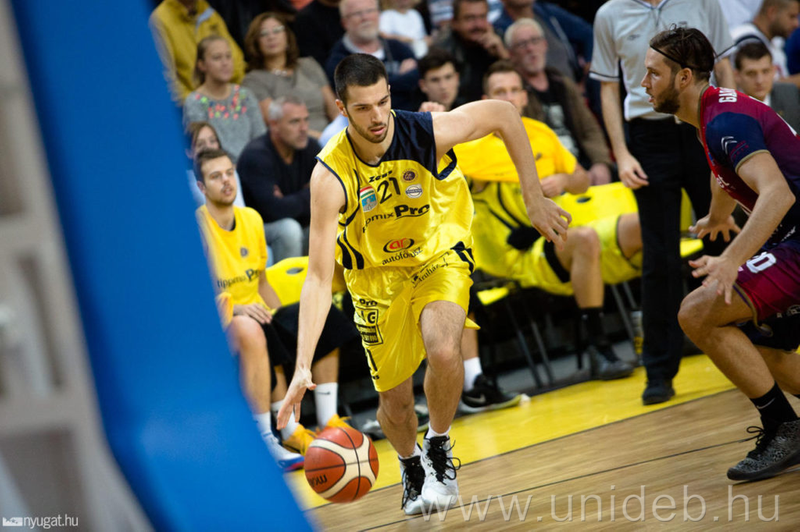 Apart from those selected from Debrecen, the list of the rest of the players invited to the national team contains the names of Dávid Boinitzer, Iván Bus, Iván Keller, Ádám Kovács, Márk Kővágó-Laska, Péter Mohay, Balázs Peringer, László Polyák, Kristóf Simon, Zoltán Tóth, Ákos Vágvölgyi, and Ádám Wirth. They are going to prepare together for the event in Taipei for three weeks as of July 24 in Debrecen.
"We know little about the other teams, for which reason the real objective of the preparatory training camp will be to develop a unity in the team whose members come from various parts of Hungary. We will be facing the national selections of Serbia, Mexico, Latvia, Korea, and the host Taiwan. The first, and probably most difficult, game for us is scheduled for August 20 against Serbia," said Team Manager Berényi.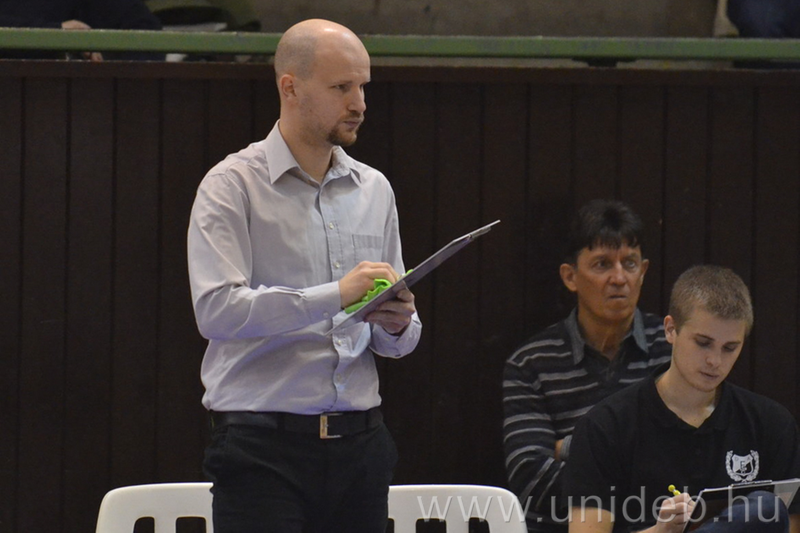 There are going to be two more members of the support staff working with the Hungarian Universiade selection from Debrecen: Head of Delegation László Balogh, who is the Director of Debreceni Egyetem Sporttudományi Koordinációs Intézete [Sports Science Coordination Institute of the University of Debrecen], and Physio Gábor Széll, who works as a trainer. Sándor Berényi's efforts shall also be assisted by Coach Árpád Simándi and Project Assistant Ágnes Sarkadi-Nagy.
Press Office