A Chance to Perform in Front of Foreign Artists
A Chance to Perform in Front of Foreign Artists
2017. April 05. - 15:01
Young musicians will be coming to the Faculty of Music this coming weekend from all over Hungary and even from abroad. Between April 8th and 10th, it is going to be the 40th occasion already that the Brass Winds and Percussion Meeting and Contest will be held here.
Among the brass wind instruments, it is the trumpet, the French horn, the trombone, and the tuba whose players, together with the percussionists, come together every spring at the Faculty of Music of the University of Debrecen. This tradition dates back to 1977, when professors of music in Debrecen initiated that there should be a national contest so that brass wind and percussion students of institutions of higher education could match their performing skills.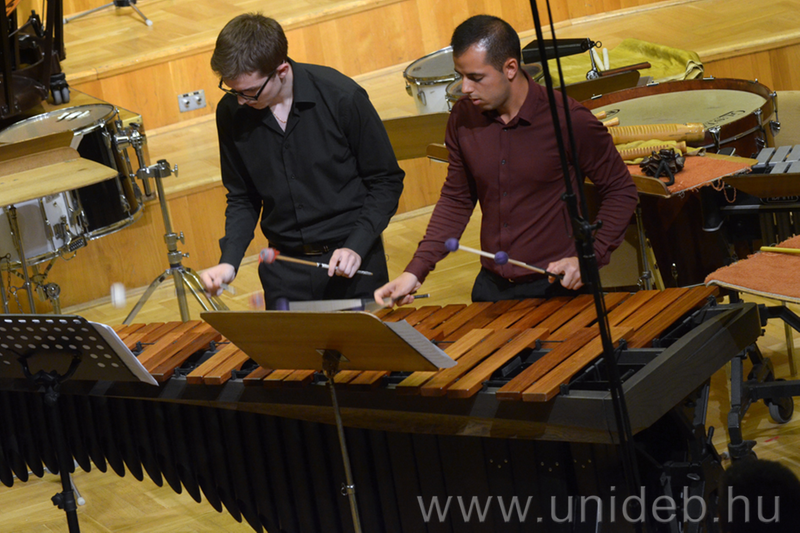 "This Brass and Percussion Competition and Meeting is the oldest and most prestigious event hosted by our faculty. There have been almost 80 participants signed up for this 40th jubilee occasion so far from various institutions of music located in different parts of Hungary, and there are also going to be contestants arriving even from Austria this time.  As regards our own students, almost all of them will be entering the competition," said István Szabó, Head of the Department of Brass and Percussion Instruments.
From Saturday afternoon to Monday noon, the young musicians will be competing in several age group categories, ranging from secondary school students of 16 years of age to students in higher education. Following a preliminary round, they are expected to perform the compulsory and the free pieces in two more rounds. Thus, the jury comprising internationally acclaimed experts will also be able to assess the overall character of the contestants in addition to getting impressions of the tempo, the sound quality, and the dynamics of the performances.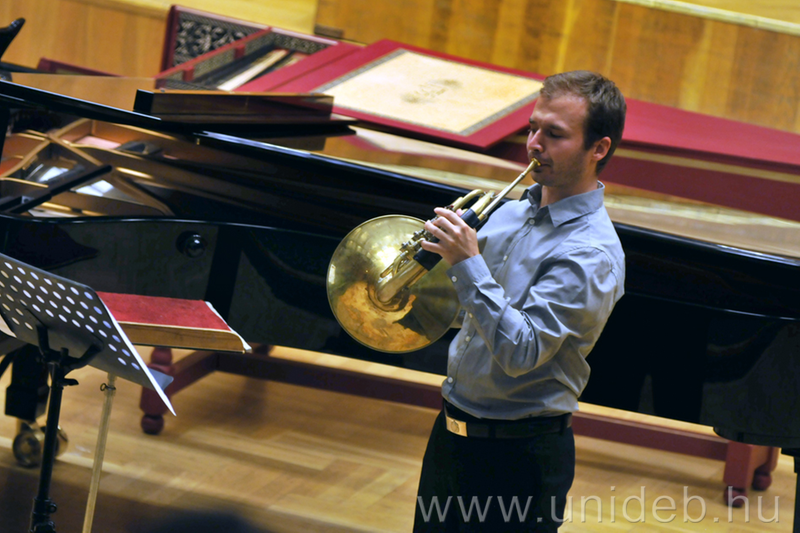 "As a part of the three-day event and in the framework of our concert series called Conservatory Nights, the formation RadioBrassVienna is to give a concert in Liszt Hall at 7 p.m. on Saturday. Out of the Viennese quintet, Johann Plank and Christian Hollensteiner will be members of the jury to adjudicate trumpeteers, while Péter Keserü, the Hungarian member of the formation, together with Péter Erdei from Austria, will participate in assessing the performance of French horn players. As regards the competition of trombone and tuba players, it will be overseen by jurors Sascha Hois, Rainer Huss, and bass trombonist Csaba Wágner. Finally, percussionists will be evaluated by a professor from the Academy of Music in Cracow, Jan Pilch, and a former student of our faculty, Attila Csige, who is now a member of the orchestra of Hungarian State Opera as a timpanist," said István Szabó.
The juries will award first, second, and third prizes, plus a special prize in each musical instrument category to the best contestants, and the winners will be giving a gala concert together as the closing event of the competition.
Press Office