The University of Flavours
The University of Flavours
2019. May 10. - 13:09
Those who visited Egyetem Square on Friday had a great opportunity to taste the most delicious dishes of four continents. On the 14th International Food Day foreign students of the University of Debrecen offered a glimpse into the cuisine and culture of their respective countries.
A cavalcade of exotic food specialities awaited visitors at the gastro fest of UD, which has become one of the most popular events of the university in recent years.


- From a low-profile get-together that started around the Department of Life Sciences it has by now become  a huge festive event. No wonder, as out of the Hungarian, and even the Central-European, universities UD has the highest number of foreign students, with almost 6,000 young people representing 113 nations –vice rector József Tőzsér pointed out at the opening ceremony.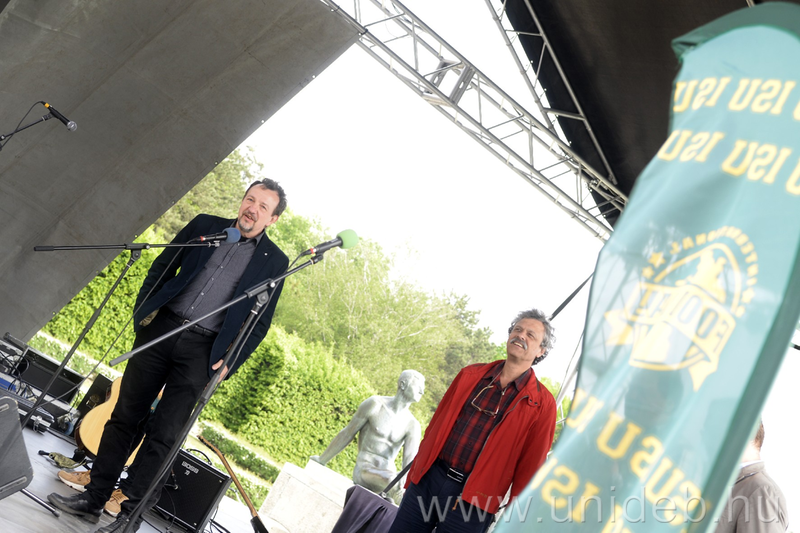 Organised by the International Students Union, which represents foreign students, the International Food Day awaited visitors with over 100 food specialities from 22 countries. Besides offering tasty dishes, students also presented the traditional clothes, dances and music of their countries. Dishes were evaluated by a jury consisting of lecturers of UD and two chefs.
On the stage musicians, dancers and other performers entertained the audience. This year again, organisers offered the proceeds from the event for the treatment of sick children.
Press Office