UD, Faculty of Pharmacy – Excellent Career Opportunities
UD, Faculty of Pharmacy – Excellent Career Opportunities
2019. January 28. - 16:52
Training programmes at pharmaceutical facilities, a laboratory suitable for making cosmetics, information about new nanotechnological processes and biotechnological medicines – the Faculty of Pharmacy at the University of Debrecen offers students complex and practice-oriented education.
Graduates completing the 5-year, one-tier pharmacy programme of UD are equipped with everything that is needed to build a career in any sector of the pharmaceutical industry.
- Young pharmacists are in great demand both in Hungary and abroad. 70 percent of the fresh graduates start their careers at pharmacies, while others land a job as clinical pharmacists, official experts or at a research centre – explained Miklós Vecsernyés.
The dean of the Faculty of Pharmacy said that fresh graduates have excellent career opportunities in the pharmaceutical industry as well.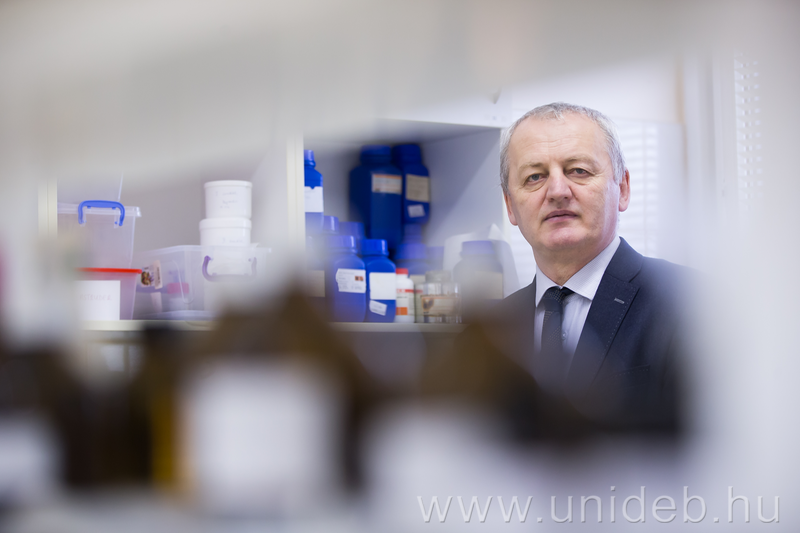 - Labour market demands have not really changed, but the industry is changing. That is the reason why it is important to prepare our students for the special sectors of the health industry as well – said the dean.
He added that there is a growing demand for professionals in special fields in the industry, like radiopharmacists who, among other things, deal with radiopharmacon, which is used in PET CT procedures, and its injection into patients.
In the academic programme great emphasis is placed on drugs manufactured using the newest biotechnological methods, as well as cutting-edge nanotechnological processes, but treatment of patients and pharmacovigilance, that is, monitoring the side effects of drugs, are also important parts of the programme.
The education of the pharmacists of tomorrow at UD is highly successful due to the practice-oriented programme and the strong connections of the faculty with the pharmaceutical industry. The university and TEVA Gyógyszergyár Zrt. established an off-site department in 2012, where students can attend special lectures given by professionals through a semester. Some of the classes include factory visits.


- As a result of our fruitful cooperation with the National Association of Hungarian Pharmaceutical Companies, our students can spend time at any major pharmaceutical company in Hungary. Those interested can also learn about how the special biotechnological departments of Richter Gedeon Nyrt. in Debrecen operate – said Miklós Vecsernyés.
Practice-oriented education at the Faculty of Pharmacy is also supported by a dummy pharmacy and a laboratory. In addition to education, the laboratory is also equipped with modern technologies for the development and manufacturing of dietary supplements and cosmetics.
Press Office