Innovation in Carp Farming
Innovation in Carp Farming
2019. January 14. - 15:56
Researchers at the Faculty of Agriculture of UD have reduced the breeding time of carp to one third. The Fish Biology Laboratory has developed a technology that allows carps to achieve sexual maturity and marketable size in 12-13 months.
The primary species in Hungarian fish farming is carp, which accounts for 70-80 percent of the overall production. Researchers of the Fish Biology Laboratory at UD have developed an intensive, closed system, in which carps achieve sexual maturity significantly sooner than in traditional ponds.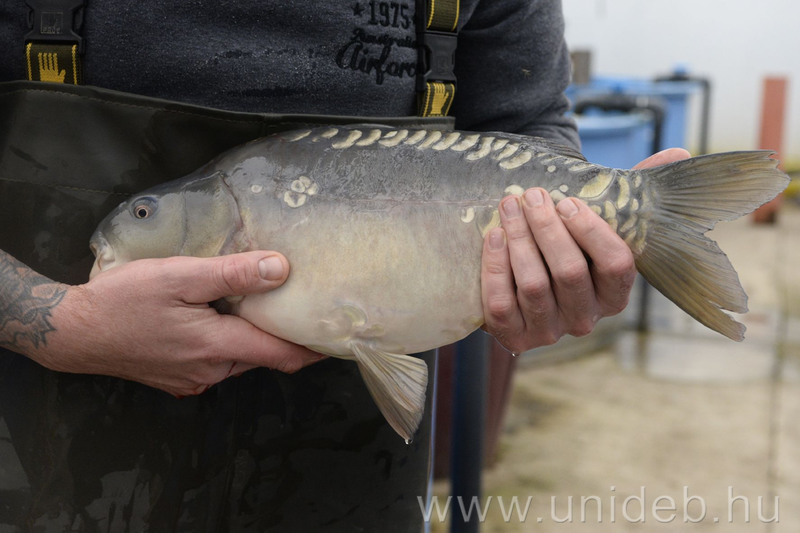 - Native carp is generally produced in 3-year cycles in Hungary. Fish farms apply extensive production, which means that even though they use crops to feed carps, they basically rely on the natural food in water. Our objective was to reduce the 3 years it takes to produce marketable-size carp in ponds (2-3 kg) to 1-1.5 years – explains Milán Fehér, associate of the Department of Animal Husbandry of the Faculty of Agricultural and Food Sciences and Environmental Management.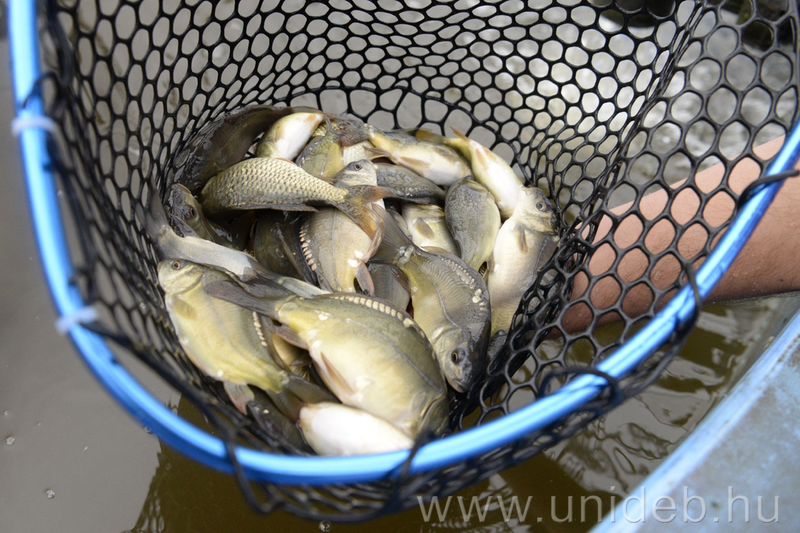 Researchers have achieved the reduction of production time by combining biological and technological factors. One of these is off-season farming in autumn. Unlike in natural lakes and fish ponds, where reproduction takes place in May, carps at the Fish Biology Laboratory are reproduced in autumn as well. If the number of spawns is sufficient, young carps are kept in an intensive closed system throughout winter.
- We feed carps with complex food and, due to the closed technology applied, we can use winter for farming as well, which is not possible in fish ponds. Carps achieve marketable size by next autumn, that is, within 12-13 months – added Milán Fehér.
The proper growth of fish requires optimal water quality, which is ensured in this closed system combined with a steady temperature around 20⁰C. Through nitrification, ammonia is transformed into a form of nitrogen that is not poisonous for the fish. In order to ensure an optimal level of oxygen, continuous air supply is applied. Combined with complex food, the above factors allow fast growth. While in fish farms it takes 3-4kg food to produce 1kg fish, in this intensive closed system with complex food 1.2–1.5kg is sufficient.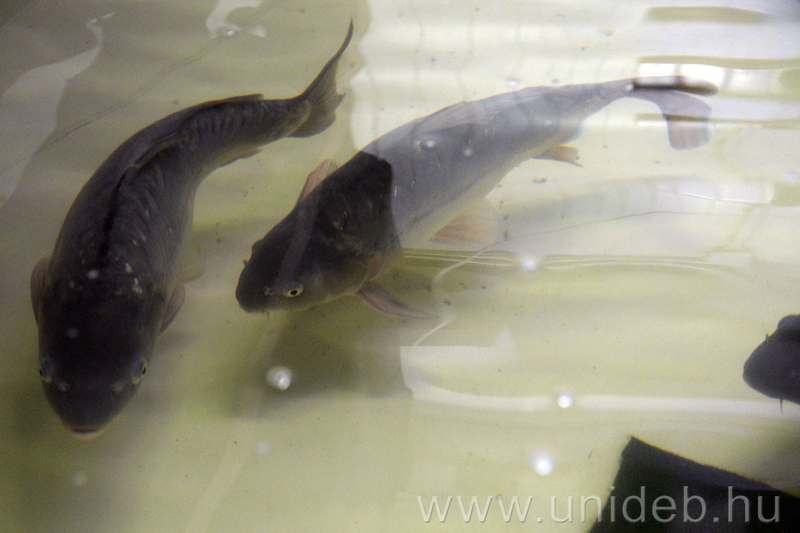 Researchers at the laboratory experiment with carps from various age groups, working with fish reproduced last May, in January and in spring. They apply different methods to achieve the shortest possible time to reproduction, including monosex cultures. Examinations have proved that female carps grow faster and more efficiently in terms of food, especially in the beginning, which means their breeding can result in a significantly shorter time to reach marketable size.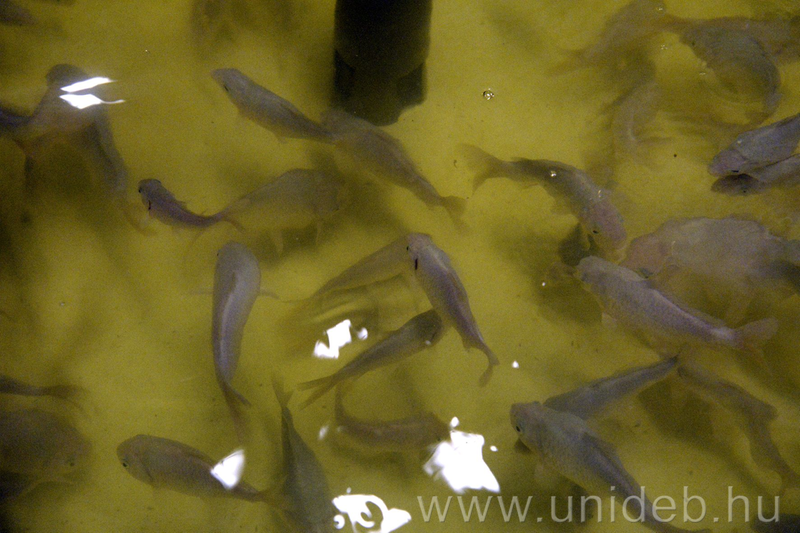 - As economically carp is one of the most important fish in Hungary, any innovation in the field may be interesting for producers. We are in contact with many producers in the region, who can put into practice this new technology, or at least parts of it – highlighted the researcher.
In addition to carp, researchers at the Faculty of Agriculture experiment with two other species as well, wels catfish and European perch. As for the latter, they intend to optimize production technology in the next two years. There is a high demand for the delicious meat of this small, relatively slow-growing,  predatory species in Western Europe.
Press Office