Research on climate change in Debrecen
Research on climate change in Debrecen
2018. August 14. - 15:02
Researchers at the University of Debrecen are investigating climate change based on data from the past 110 years recorded in Debrecen. They have summarised the effects of weather phenomena on field and horticultural crops in a publication.
- Climate change is continuously making food production more and more expensive, which has given us the goal to help farmers with lower-cost farming. This was the reason why  at our faculty, we established, first in the country, the Coordination Research Centre for Dry Regions last year, where our researchers investigate the effects of weather changes on soil, water and food management, said István Komlósi,  Dean of the Faculty of Agricultural, Food Sciences and Envrionmental Management at the 3 August book launch.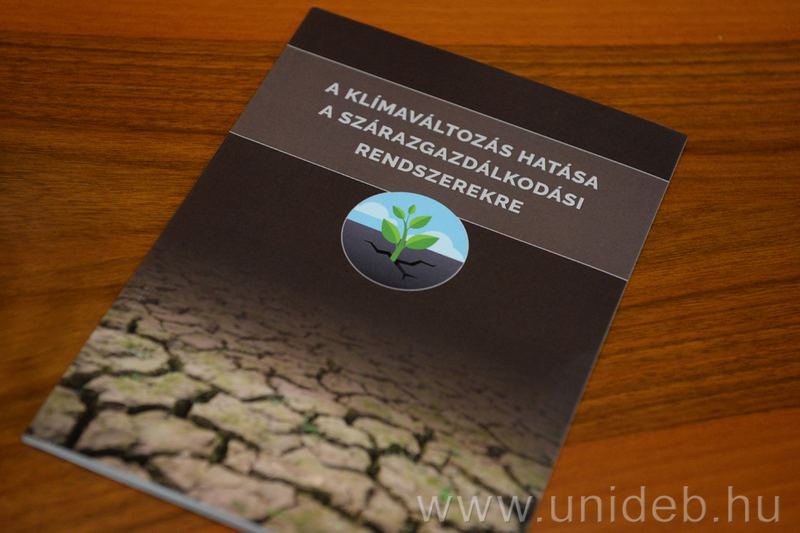 Csaba Juhász, Director of the Centre, Bernadett Gálya, assistant lecturer of the Institute of Water and Environmental Management of the Faculty of Agricultural, Food Sciences and Environmental Management and László Huzsvai, Head of the Department of Research Methodology and Statistics of the Faculty of Economic Sciences examined the data of daily obervations over a period of 110 years, using up-to-date multivariate statistical methods.
- As agriculture is hardest hit by the warming up of the atmosphere and extreme weather, water storage is a strategic question in the 21st century. Based on Debrecen data we can conclude that there has not been a statistically verifiable change in the amount of precipitation over the past 110 years, however, its distributions has changed and at times extremely great amounts of precipitation need to be reckoned with, said Csaba Juhász.
The Debrecen researchers have pointed out that the average temperature of the atmosphere has risen by 1.3 degrees Centigrade in the examined period  while in the fields there has been a 0.8 degree rise – both values are alarming for the future. Over the 110 days, the number of frost days had decreased by 32 and the driest summer follow each other at thirty-year intervals (1935, 1962, 1992). If this tendency continues, we can expect the century's hottest summers in a few years' time.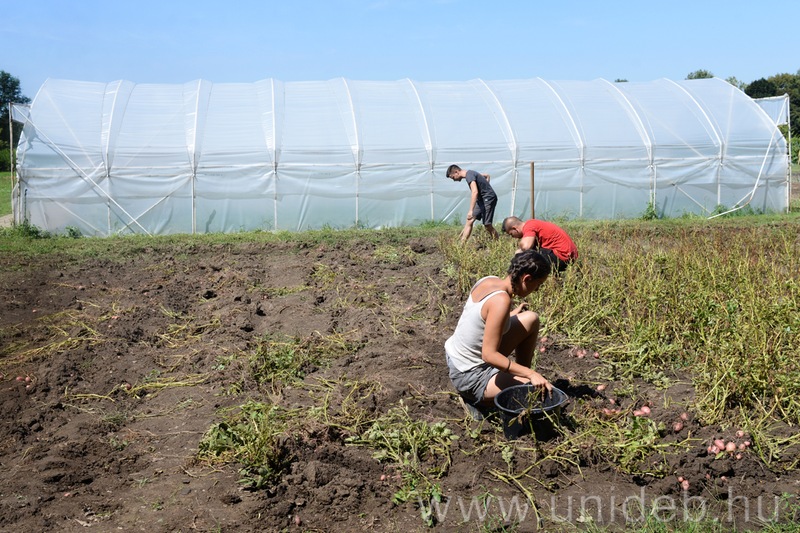 - Although autumn is one of the most decisive periods for agriculture, today it is one of the least predictable, too. Data show that the amount of precipitation has decreased by 32 mm in the autumn months , a decrease of 25%, while 13-fold differences have been found among the individual years, added László Huzsvai, Head of the Department of Research Methodology and Statistics.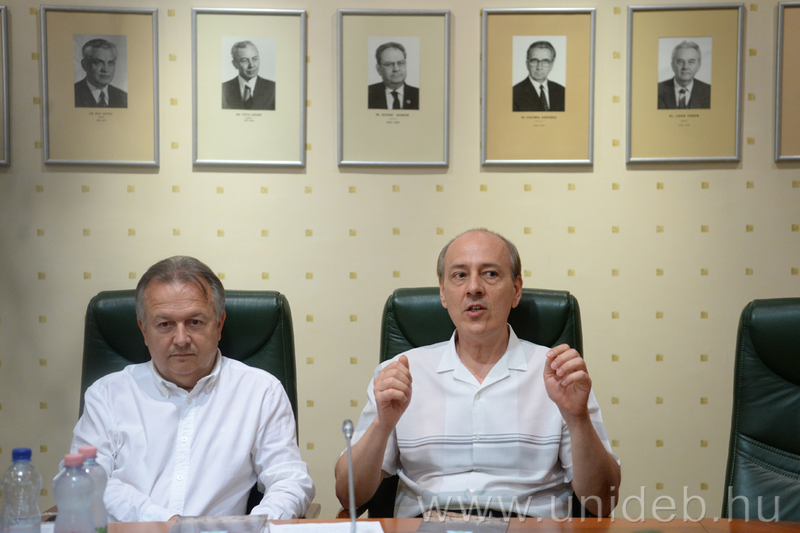 The researchers have also mentioned that only 60% of the optimal water supply of plants  can be covered by the fallen precipitation, and further, continuous decrease can be expected.
The Debrecen researchers analyse these phenomena in detail in their publication "The effects of climate change on dry farming systems", which is available to farmers, too, in the Coordination Research Centre for Dry Regions.
Press Office